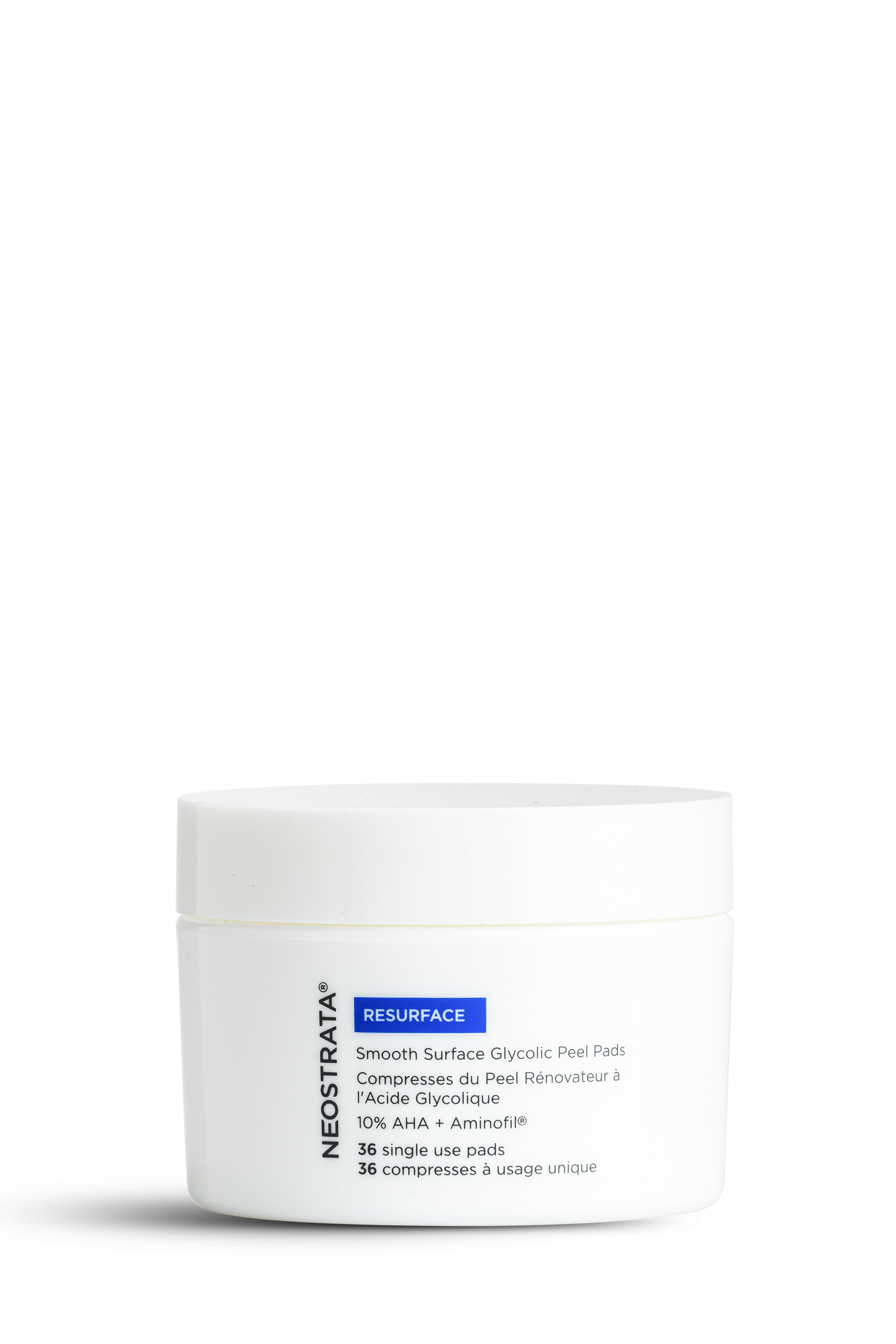 Smooth Surface Glycolic Chemical Peel 60ml
Earn 310 points with the purchase
This advanced, at-home chemical peel is formulated with 10% Glycolic Acid as an easy one-step boost to your antiaging regimen. It is formulated to exfoliate, clarify pores, refine skin texture and improve skin tone. Neostrata's patented AMINOFIL® has been shown to help restore skin volume and smooth the look of fine lines and wrinkles. This product is specially formulated to provide a potent and precise delivery of Glycolic Acid while maintaining an optimal pH of this high-strength formulation. 
Reduces the appearance of fine lines and wrinkles
Refines skin texture
Improves skin tone 
Product details
Key ingredients: 10% GLYCOLIC ACID (AHA) + AMINOFIL®, smooth surface glycolic chemical peel, high-strength exfoliating treatment, 10% AHA + AMINOFIL®. 
How to use: Pour the entire bottle of solution onto the jar of pads before the first use. Discard the bottle. For optimal results, wipe pad over cleansed face every evening, avoiding lips and eyes. Gently massage in any remaining fluid. 
AVAILABLE VIRTUAL SKIN CONSULTATIONS
Cookies