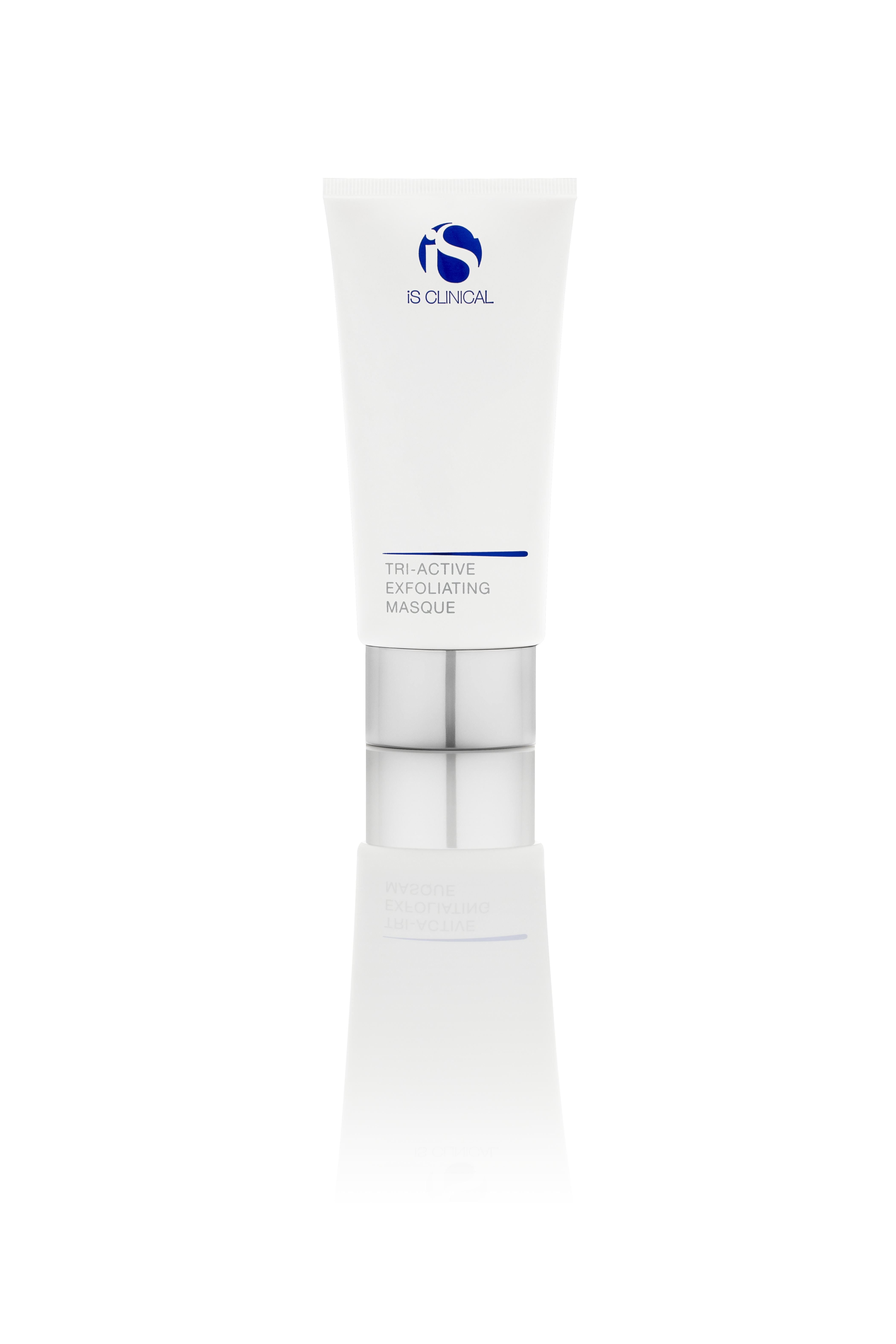 TRI-ACTIVE EXFOLIATING MASQUE 120ml
Earn 585 points with the purchase
Tri-Active Exfoliating Masque combines powerful botanical enzymes, Salicylic Acid, and eco-friendly microparticles to provide an ideal combination of physical and biochemical exfoliation, while Brazilian Blood Orange provides added antioxidant protection and a luxurious aroma. This transformative treatment masque dramatically helps to smooth, brighten, and soften your skin.
Product details
Key Ingrendients: Safflower6.0%, Glycerin 5.0%, Squalane 3.0%,Coconut Oil 2.0% 
How to use: Use Tri-Active Exfoliating Masque approximately once a week, or as directed. Moisten face with water, then apply a thin even layer, gently rubbing in a circular motion and let sit. Leave masque on for up to 5 minutes to allow enzymes to function. A gentle warming sensation may occur due to an increase in micro-circulation. Rinse with cool water and immediately pat dry.
AVAILABLE VIRTUAL SKIN CONSULTATIONS