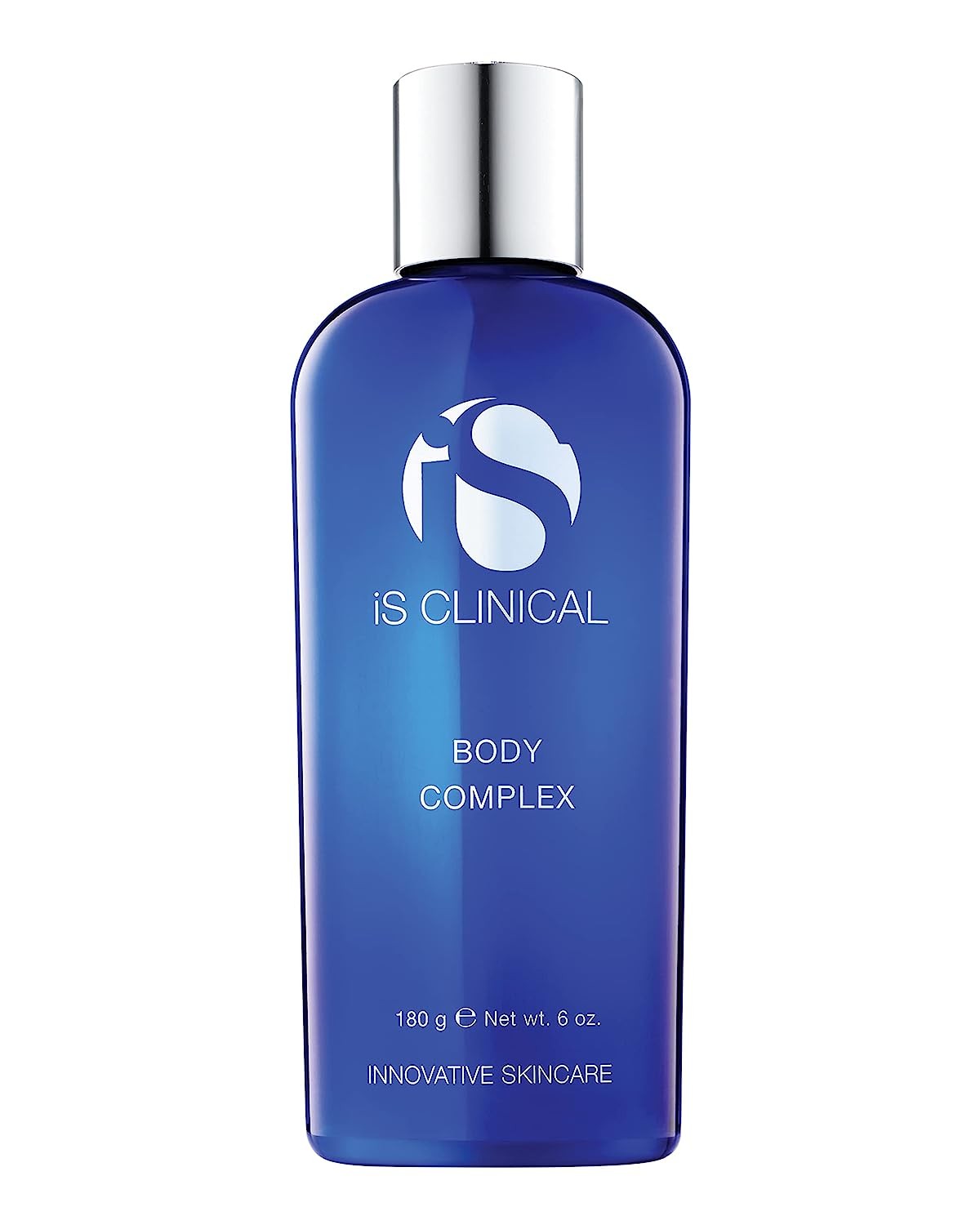 BODY COMPLEX 180ml
Earn 390 points with the purchase
This antioxidant-rich botanical treatment complex is an effective combination of natural acids, retinol, essential vitamins and soothing antioxidants to offer unparalleled relief and hydration to even the most compromised skin conditions.
Ideal for sufferers of eczema, dermatitis and psoriasis, this gentle formula contains essential vitamins, antioxidants and mild exfoliants to smooth and soften the skin.
iS Clinical Body Complex is suitable for delicate skin weakened by in-clinic procedures. iS Clinical Body Complex is the perfect product for all skin types.
Product details
Key Ingredients: 
• 15% Sodium Hyaluronate (Hyaluronic Acid – botanically derived) a form of hydration to plump and nourish the skin.
• 10% Aloe Barbadensis Leaf Juice helping to repair dry, damaged, broken, sensitive and irritated skin.
• 5% Mixed Fruit Acid Extracts [proprietary combination] helping to exfoliate, brighten and improve the skins tone.
• 2% Salix Alba (Willow) Bark Extract (source of Salicylic Acid) helping to penetrate the pores and soften dead skin cells.
• 1% Pantothenic Acid (Vitamin B5) a deeply hydrating ingredient to absorb and maintain moisture within the skin.
• 0.5% Retinyl Palmitate (Vitamin A) a natural form of exfoliation to resurface the skin removing dead skin cells.
How to use: 
Apply a generous amount as needed. Body Complex is especially effective when applied after bath or shower.  
AVAILABLE VIRTUAL SKIN CONSULTATIONS
Cookies