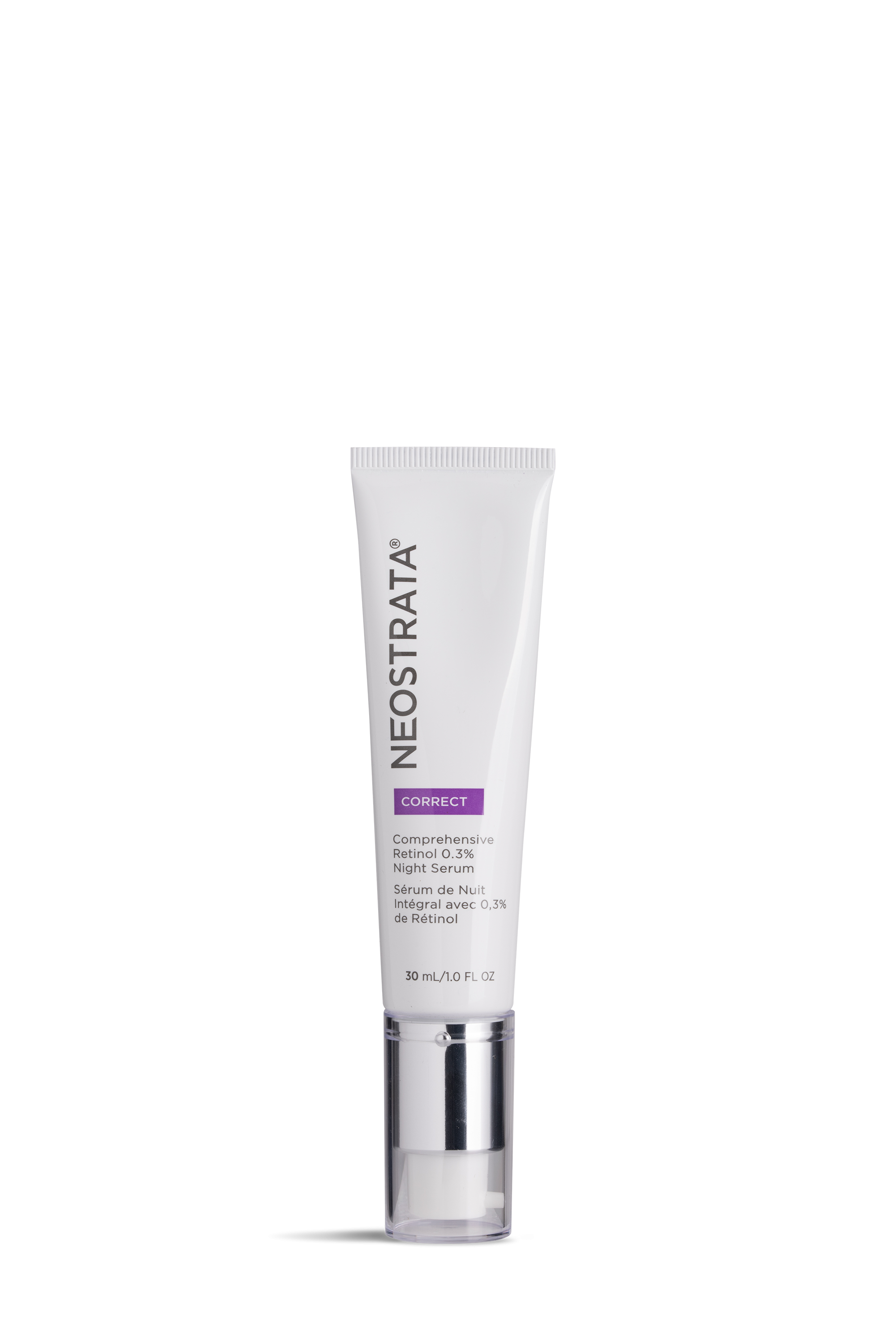 Comprehensive Retinol 0.3% Night Serum 30ml
Earn 400 points with the purchase
A potent regenerative treatment that targets skin's hydrating matrix to reduce the look of fine lines and coarse wrinkles. Ideal for dry, normal and oily skin. 
Formulated to enhance skin tone, texture, and an overall firmer appearance
Fragrance-free, oil-free
Product details
Key ingredients: 0.3% PURE, STABILIZED RETINOL, PURE HYALURONIC ACID
How to use: In the evening, apply to clean skin once or twice weekly, working up to everyday as tolerated. 
AVAILABLE VIRTUAL SKIN CONSULTATIONS
Cookies