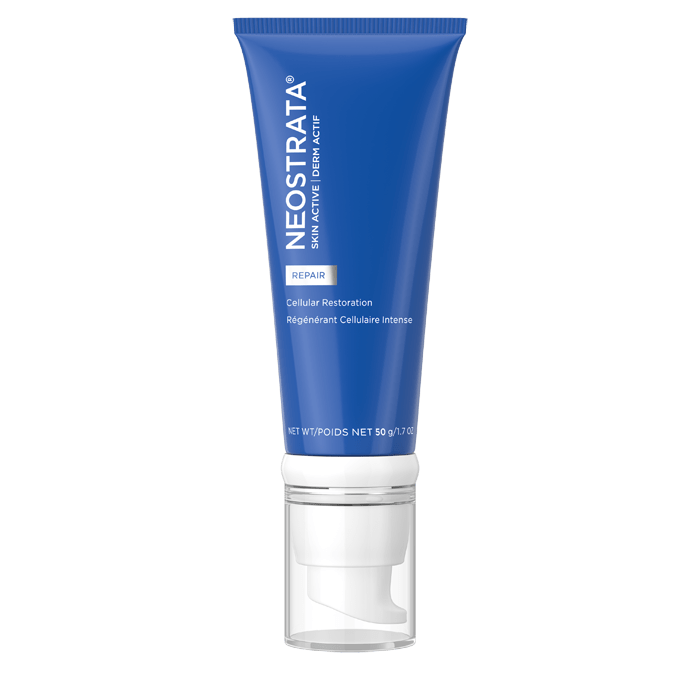 Skin Active Cellular Restoration 50ml
Earn 400 points with the purchase
Multi-Action antiaging treatment targets the skin's hydrating matrix and oxidative stress for a firmer, more toned and vibrant appearance.
Improves the appearance of fine lines and wrinkles
Provides slack skin with a toned, firmer look
Exfoliates to refine skin texture
Product details
Key ingredients: aha/pha complex (glycolic acid (aha), gluconolactone (pha) and maltobionic acid (pha)) deluxe cream formulation with potent antioxidants, peptides and a fruit stem cell extract, neostrata® cellular restoration™, regenerative antiaging face treatment concentrate
How to use: Apply to face and neck daily following cleansing. Sunburn Alert: This product contains an Alpha Hydroxy Acid (AHA) that may increase your skin's sensitivity to the sun and particularly the possibility of sunburn. Use a sunscreen, wear protective clothing, and limit sun exposure while using this product. 
AVAILABLE ONLINE VIRTUAL SKIN CONSULTATIONS
Cookies