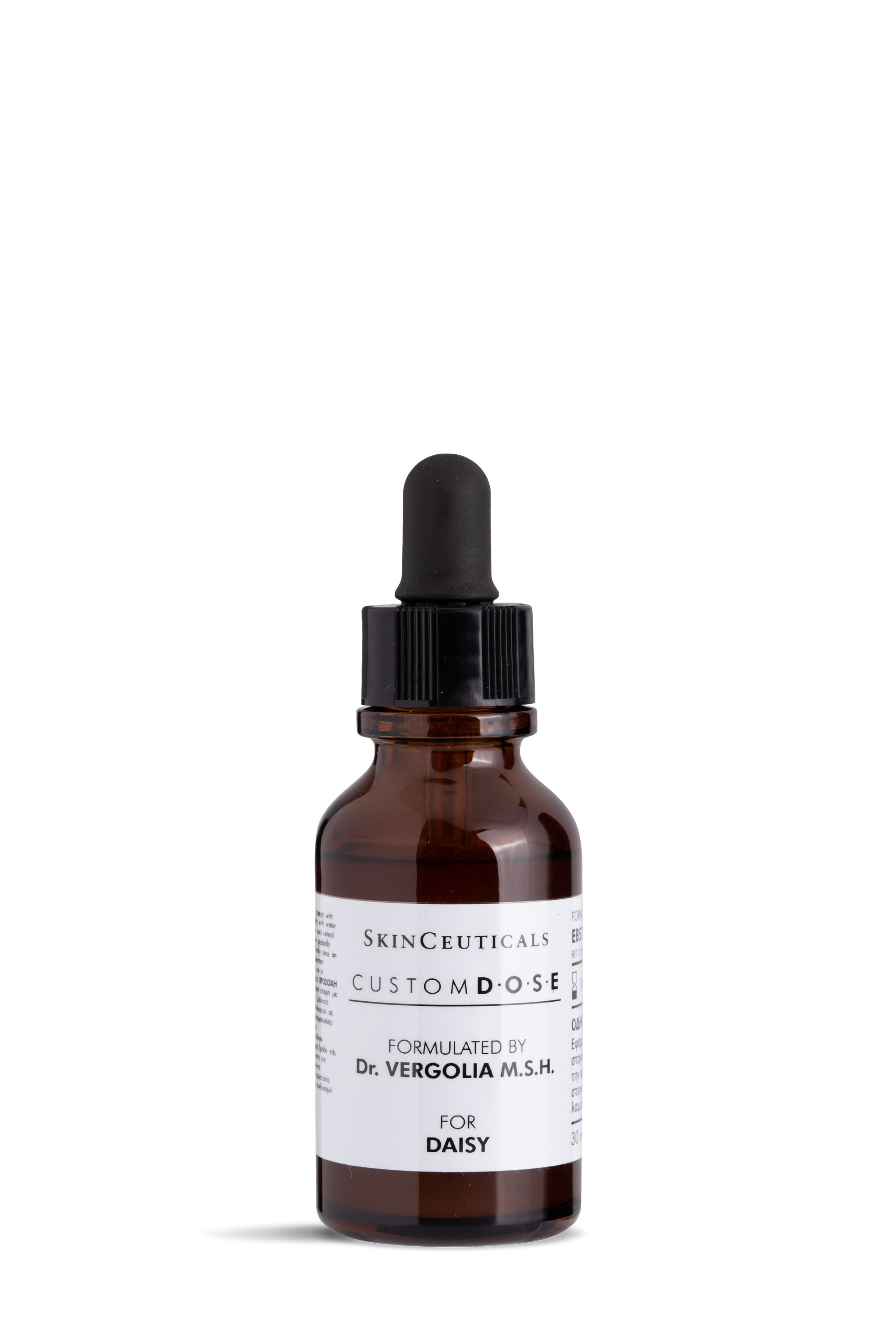 CUSTOM D•O•S•E Serum
Earn 975 points with the purchase
You can find this professional service exclusively at MSH Clinic, led by Dr. Vergolia and executed by her team. Each Custom D.O.S.E contains a personalized corrective serum just for you and tailored to your unique skin concerns and needs. 
The process starts with an Online consultation by the MSH Clinic Team, led by Dr. Vergolia and guided by the diagnostic tool. 
How do I get my Custom D.O.S.E?
Once you purchase your CUSTOME D.O.S.E online, we will contact you to schedule a virtual consultation during which we will determine which ingredients should be compounded in your personalized serum.
Product details
Through a professional assessment of your skin by Dr. Vergolia, more than 85,000 algorithms, 1,200 rotations per minute and more than 13 highly concentrated active ingredients, Custom D.O.S.E can improve your skin's tone, texture, brightness and reduce fine lines and wrinkles as well as acne scarring. Your perfectly blended serum can be developed in just 10 minutes!
AVAILABLE ONLINE VIRTUAL SKIN CONSULTATIONS
Cookies