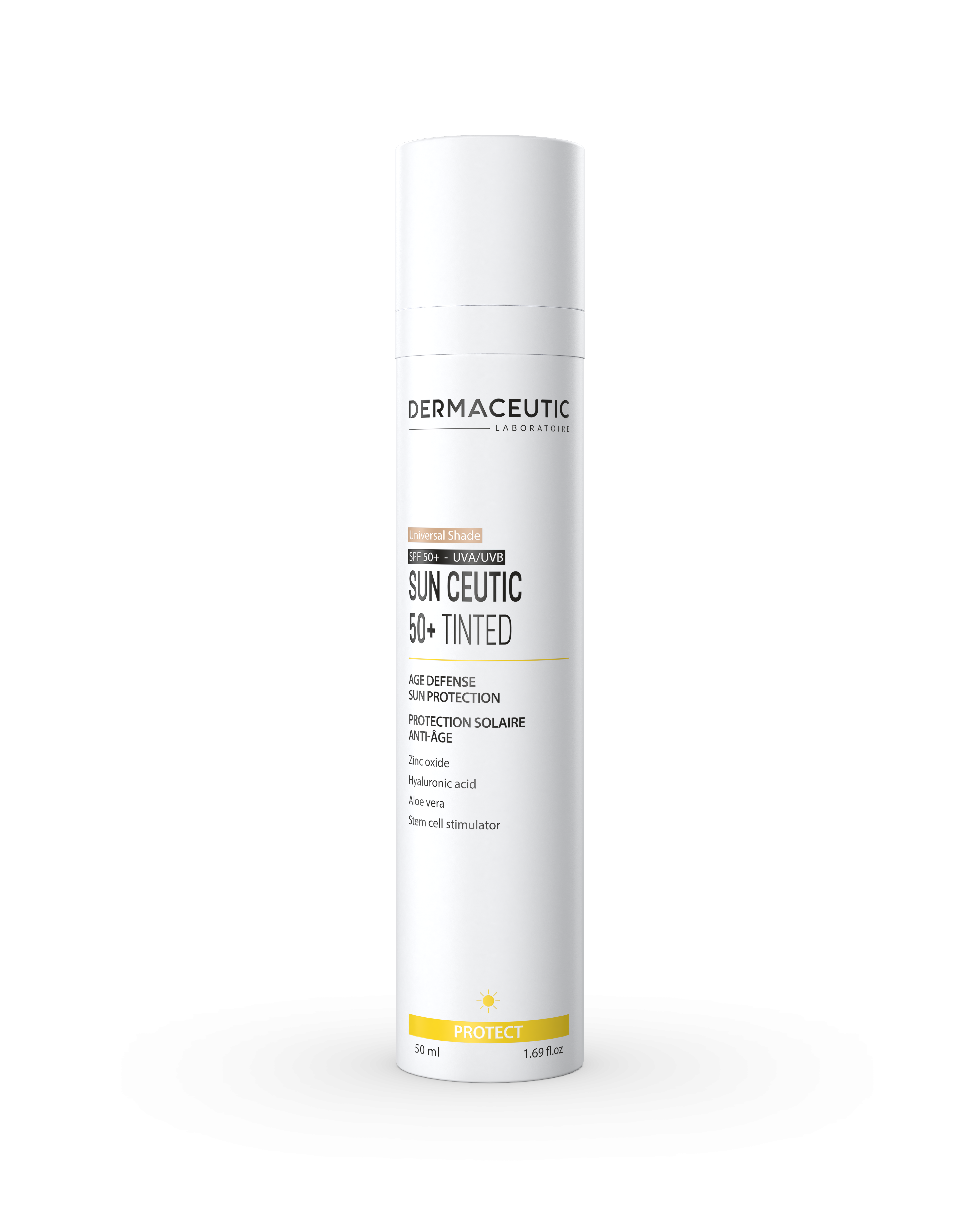 Sun Ceutic 50+ Tinted 50ml
Earn 200 points with the purchase
Sun Ceutic SPF50 Tinted provides very high protection for skin exposed to UV rays and helps to prevent premature aging of skin, such as spots, fine lines and dehydration. Powerful UVA/UVB filters certified at SPF 50+ offer very high protection. 
Sunscreen with SPF50+ for all skintypes
Enriched with Aloe Vera, Hyaluronic Acid and Stem Cell Stimulator
Tinted with an universal color 
Product details
Key ingredients: Zinc oxide and titanium dioxide, hyaluronic acid, aloe vera, stem cell stimulator
How to use: Apply generously to the areas exposed to the sun at least 10 minutes before sun exposure. Repeat the application frequently and always reapply after exposure to water.
AVAILABLE VIRTUAL SKIN CONSULTATIONS
Cookies