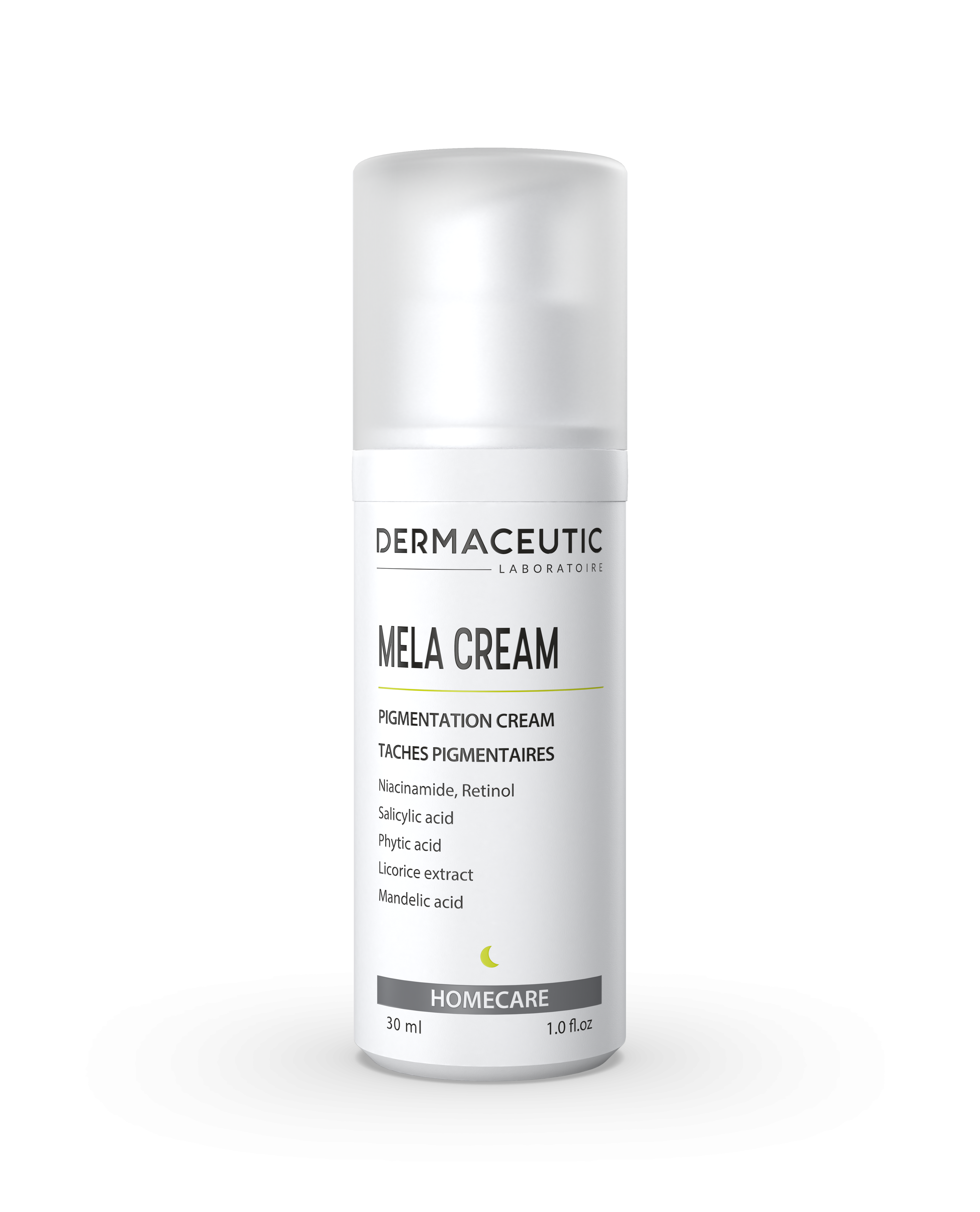 Mela Cream 30ml
Earn 450 points with the purchase
Mela cream is ideal for pigment spots, harmonized complexion and even skin tone. 
Reduces the appearance of pigment spots
Harmonizes complexion and evens skin tone
Regulates pigment production
Boosts depigmenting action of Mela Peel Treatment
Product details
Key ingredients: Kojic, Salicylic, Phytic and Mandelic acids, Arbutin, Niacinamide, Retinol and Licorice Extract 
How to use: For evening use only. If retinol never has been used before, begin 2 times a week, increasing frequency progressively. If tolerance is good, increase to daily use. 
AVAILABLE VIRTUAL SKIN CONSULTATIONS
Cookies