WHAT IS HYDRAFACIAL GLOW
HydraFacial is a unique microdermabrasion-like treatment that uses patented Vortex-Fusion technology to deliver spectacular results. Known for its three-step process, the HydraFacial works to deep-clean, exfoliate, and hydrate skin. The non-invasive procedure is similar to a regular facial but it offers way more drastic results. At M.S.H Clinic, HydraFacial is modified to support the needs of your skin.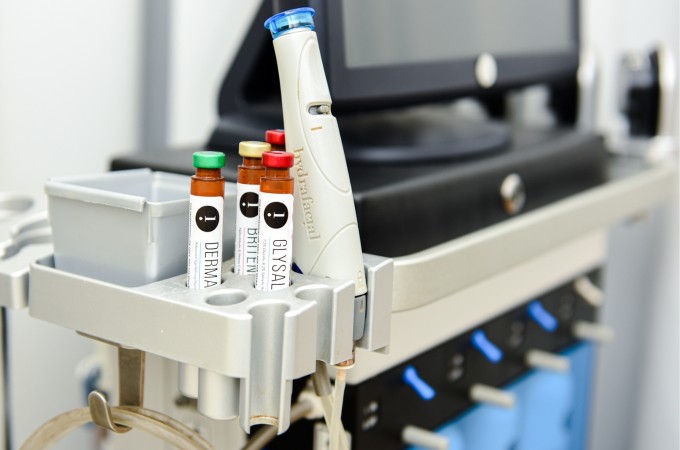 HOW DOES THE TREATMENT WORK
The treatment aims in deep-cleansing, exfoliating, extracting debris, and hydrating skin. These steps allow for better penetration of nourishing face serums tailored to your skin type for immediate rejuvenation and instant gratifying glow.
The treatment is enhanced with the Gold Sheet Mask, a mask immersed with gold, collagen, niacinamide and hyaluronic acid to enhance hydration and glow.
Lastly, the final step is Dermalux LED phototherapy, a unique combination of blue, red and near infrared wavelengths. The blue light is beneficial for fighting acne bacteria, while red light is ideal for treating wrinkles and fine lines for a younger, fresher look. Near infrared LED light reduces redness and irritation and provides advanced rejuvenation.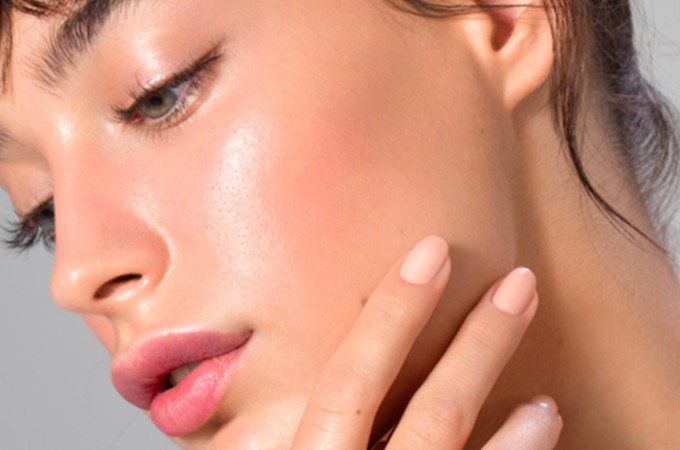 RESULTS
HydraFacial Glow delivers amazing results for your skin! It improves overall skin texture, tone, and appearance, due to the deep exfoliation that cleans out the pores and removes debris and impurities. It can also address a variety of skin conditions, including acne, dryness, and wrinkles, while reducing pore size, smoothing out signs of hyperpigmentation, and decreasing the appearance of fine lines.