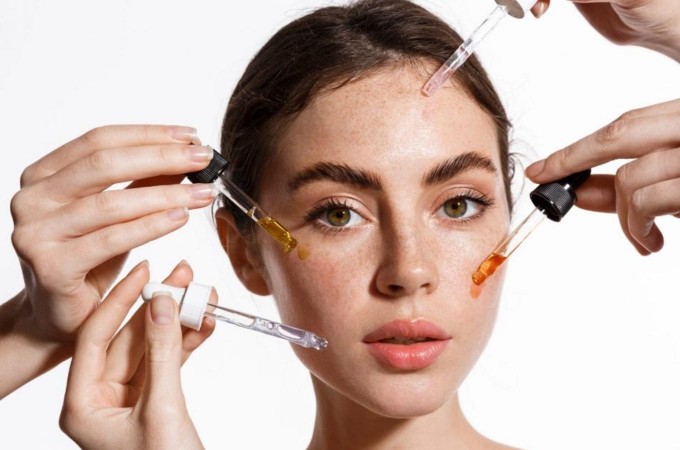 The signature "red carpet" M.S.H Gold Therapy by Dr Vergolia, is a three-phase treatment specifically designed to give the skin the radiance it needs. A treatment that offers immediate and effective results, the three-phase treatment consists of deep cleansing the skin, skin regeneration and the stimulation of skin cells to trigger the natural production of collagen. Eliminating minor skin problems, Triple Gold offers deep hydration that leaves the skin youthful and radiant.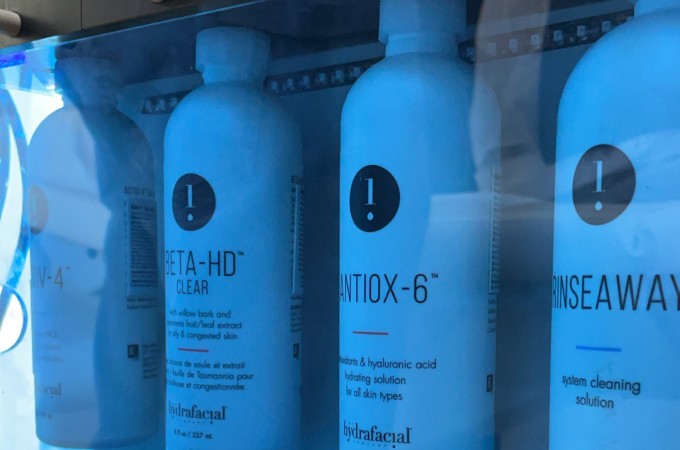 1st PHASE
1. During the preparation phase, Hydrafacial is performed, deep cleansing the skin to remove impurities and debris, leaving the skin more receptive for the next phase of the treatment.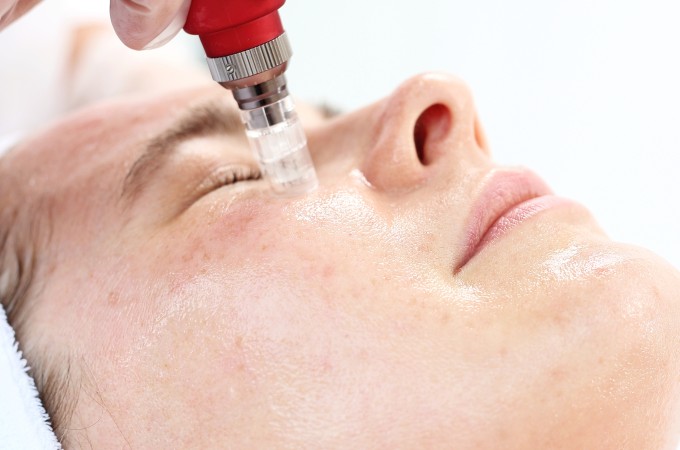 2nd PHASE
MICRONEEDLING
2. Phase two uses non-invasive, state-of-the-art microneedling mesotherapy, where microinjections are penetrated under the skin's surface to stimulate the skin's natural production of new collagen.
This is then followed by applying the Gold Sheet Mask, a mask immersed with gold, collagen, niacinamide and hyaluronic acid to enhance hydration.
3rd PHASE
PHOTOTHERAPY
3. The final phase includes the use of the innovative Dermalux Phototherapy, where the skin is left hydrated, glowing and youthful. Dermalux is a unique combination of blue, red and near infrared wavelengths clinically proven to boost skin. The blue light, proven as a great treatment for acne-fighting bacteria and  promoting better clarity. Combined with red light which promotes and accelerates the process of skin's repair system, led light therapy increases elastin and collagen synthesis to encourage tighter and firmer skin, ideal for the treatment of wrinkles, reducing fine lines whilst improving the overall tone giving you a younger, fresher look. Finally, infrared led light therapy aids in the reduction of redness and irritation and provides rejuvenation benefits.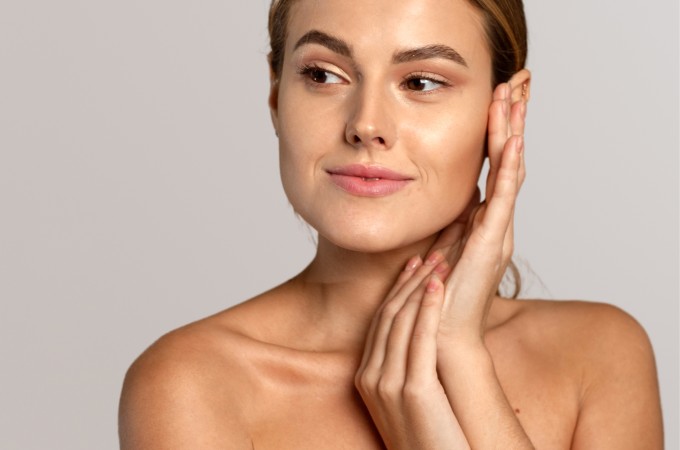 Results are immediate, leaving the skin youthful and glowing. M.S.H Gold Therapy significantly improves the texture of the skin, eliminates pores, reduces acne scaring, deeply moisturizes the skin and enhances elasticity. In addition, the treatment corrects skin tone, eliminates dull complexion that is often related to fatigue and external conditions and minimizes fine lines and wrinkles. It is also important to note that the therapy "works" and continues to "perform" on the skin even after its completion since the activation of natural collagen production has been achieved in the best possible and most effective way.