TREATMENT PROCEDURE
STEP 1
Personalized Diagnosis – VISIA
Dr Margarita Vergolia suggests a comprehensive method to detect broken capillaries using VISIA, the most advanced medical-grade machine for skin analysis. VISIA imaging complexion analysis by Canfield Scientific System works in the simplest, yet most reliable way, providing an in-depth analysis of the skin. The results of the skin analysis are obtained immediately and are stored to build a personal dermatology history file.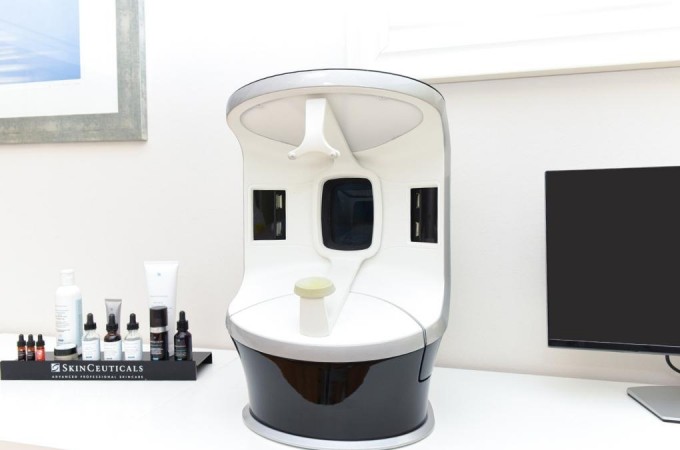 VISIA ANALYSIS
Canfield Scientific System Visia imaging system captures multispectral digital photos of the face and provides an in-depth analysis of the skin's surface and subsurface. It visually displays wrinkles, brown spots, areas of redness, pores, texture, porphyrins and UV exposure. The patient's skin history is recorded with VISIA, along with valuable information which allows Dr Margarita Vergolia to prepare a personalized treatment plan.
STEP 2
IN-CLINIC TREATMENTS
Dr Margarita Vergolia proposes and builds a personalized treatment plan that includes various medical-grade tested treatments used to effectively combat spider veins. Using her experience and clinical scientific knowledge of skin and skin problems, she is able to treat ailments from mild to severe. The proposed treatments at MSH Clinic, combined with a personalized dermatological plan, are designed to treat broken capillaries.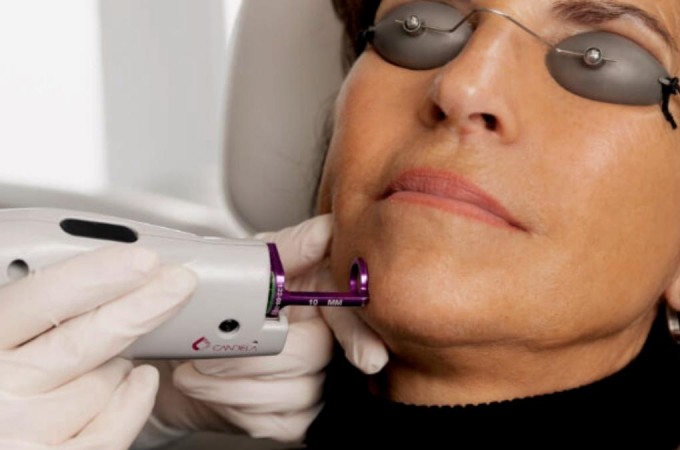 LASER V BEAM
Vbeam Perfecta is considered the world's best selling pulsed-dye laser (PDL). The gold standard technology makes Vbeam Perfecta the safest and most effective laser for the treatment of vascular, inflammatory, pigmented, and certain non-pigmented lesions. The quality of the skin is gradually improved with each evolving session as natural production of collagen and elastin is enhanced. The Vbeam laser emits an intense beam of light with energy, designed to specifically target and treat the structures that make red and brown spots to even out your skin tone. The light is absorbed by specific blood vessels and eliminates the appearance of spider veins.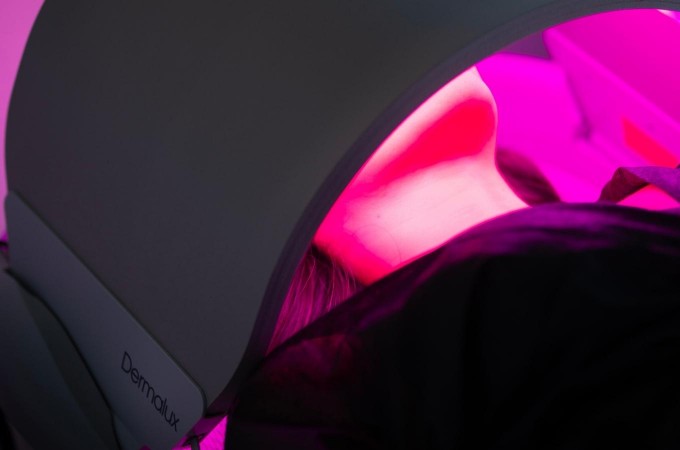 DERMALUX PHOTOTHERAPY
The award-winning Dermalux Tri-Wave MD is a groundbreaking medical device powered by proprietary LED technology providing the most advanced phototherapeutic and photodynamic treatments for the face and body. The Tri-Wave MD is currently the only device on the market that can simultaneously deliver three different wavelengths at an amplified optical power to ensure long-lasting results. Each wavelength serves its own beneficiary purpose to stimulate skin rejuvenation. The process of natural cell renewal is accelerated while enhancing the skin's natural production of collagen and elastin.
STEP 3
AT-HOME TREATMENT
For the proper treatment of broken capillaries, an appropriate skincare routine will help you keep your skin healthy. The most suitable products are carefully selected by Dr Margarita Vergolia to further improve and maximize results.