TREATMENT PROCEDURE
Personalized Diagnosis– VISIA
Dr Margarita Vergolia suggests a comprehensive method to identify the skin's needs using VISIA, the most advanced medical-grade machine for skin analysis. VISIA imaging complexion analysis by Canfield Scientific System works in the simplest, yet most reliable way, providing an in-depth analysis of the skin. The results of the skin analysis are obtained immediately and are stored to build a personal dermatology history file.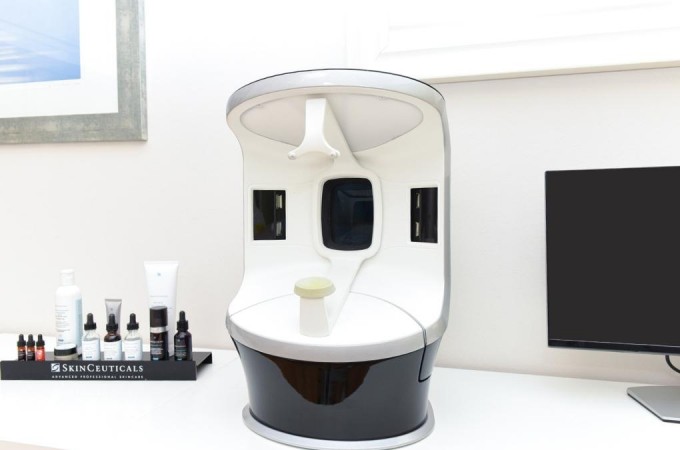 Canfield Scientific System Visia imaging system captures multispectral digital photos of the face and provides an in-depth analysis of the skin's surface and subsurface. It visually displays wrinkles, brown spots, areas of redness, pores, texture, porphyrins and UV exposure. The patient's skin history is recorded with VISIA, along with valuable information which allows Dr Margarita Vergolia to prepare a personalized treatment plan.
Dr Margarita Vergolia proposes and builds a personalized treatment plan that includes various medical-grade tested treatments used to effectively combat identified skin issues. Using her experience and clinical scientific knowledge of skin and skin problems, she is able to treat ailments from mild to severe. With the proposed treatments at MSH Clinic, we strive to reach our goal of healthier, balanced, hydrated skin.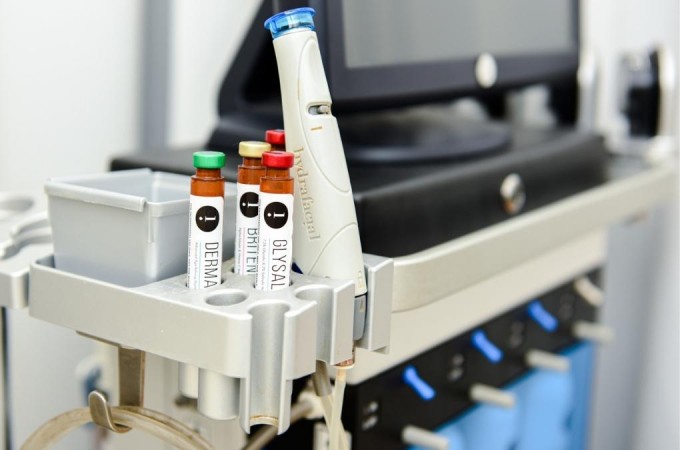 HydraFacial is a unique microdermabrasion-like treatment that uses patented Vortex-Fusion technology to deliver spectacular results. At MSH Clinic, the treatment is modified to complement the needs of your skin. Known for its three-step process, the HydraFacial works to deep-clean, exfoliate, extract debris, and hydrate the skin. These steps prepare the skin allowing for better penetration of nourishing face serums filled with antioxidants and peptides tailored to your skin type for immediate rejuvenation and instant gratifying glow.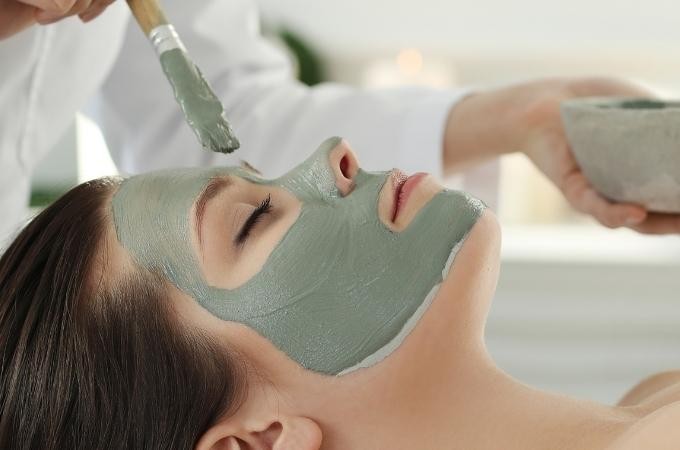 CHEMICAL PEEL
A favourite among patients for many years, the chemical peel is one of the most popular non-invasive transformative treatments. Chemical peels use chemical acid solutions for total skin regeneration. The peeling process involves the removal of accumulated dead skin cells from the surface layers of the skin, to reveal a healthy, youthful complexion. At MSH Clinic, we choose the ideal combination of chemical acids to specifically target skin dullness.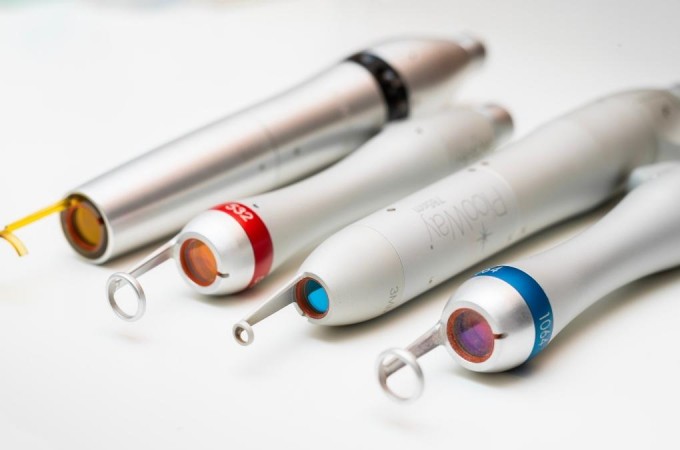 PICOWAY LASER
Candela PicoWay® is a breakthrough technology machine, approved by the U.S. Food and Drug Administration (FDA). The latest innovative technology in the field of picosecond laser, PicoWay® releases the shortest laser pulse available measured in picoseconds (trillionths of a second). The energy pulses are used to treat pigmented lesions – acne scars, freckles, discolouration, fine wrinkles – to significantly improve the appearance of the skin. This non-invasive, safe procedure only takes a few sessions to achieve a flawless appearance for all skin types.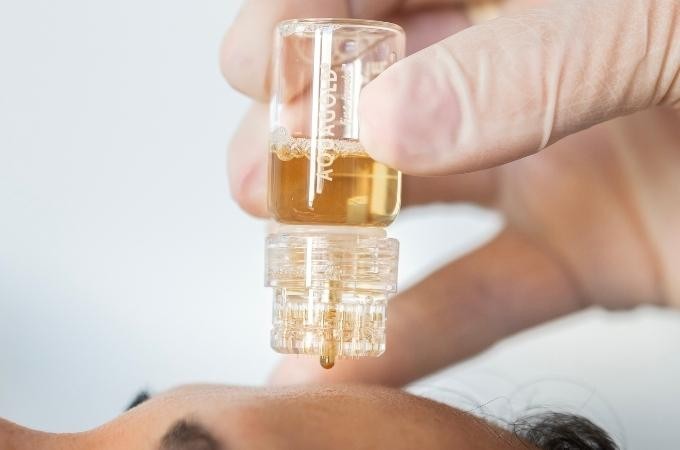 AQUAGOLD® Fine Touch
AQUAGOLD® Fine Touch is a 24ct gold-plated treatment to achieve whole-face rejuvenation. Approved with special certification, the treatment is performed by the MSH Clinic through a one-of-a-kind patented microchannel microinjector. This precious single-use luxury applicator contains a cocktail of active ingredients, which are tailored to your specific skin needs by Dr Margarita Vergolia. One of the most popular treatments among Hollywood celebrities, the treatment delivers immediate results, visible radiance and is non-invasive with no downtime required. Say goodbye to Instagram filters, after the Aquagold® fine touch treatment, your skin will be glowing!
AT-HOME TREATMENT
The proposed treatments along with a daily skincare regimen you practice at home plays an important role in maintaining radiance. The most suitable products are carefully selected by Dr Margarita Vergolia to further improve and maximize results.