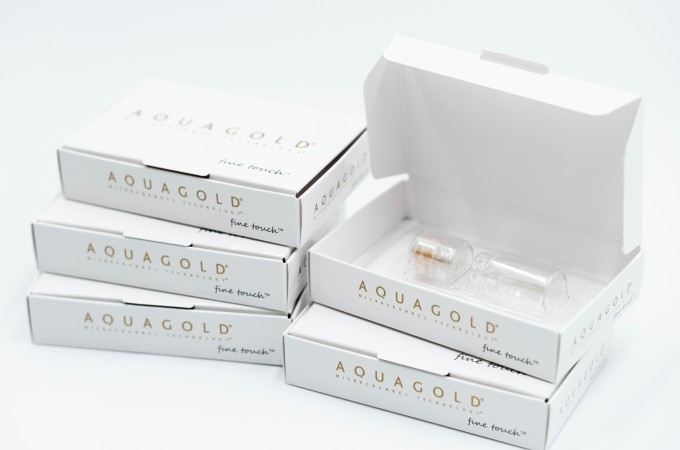 WHAT IS AQUAGOLD® Fine Touch™ TREATMENT
AQUAGOLD® Fine Touch™ is a 24ct gold-plated treatment to achieve whole-face rejuvenation. Approved with special certification, the treatment is performed by the MSH Clinic through a one-of-a-kind patented microchannel microinjector. This precious single use luxury applicator contains a cocktail of active ingredients, which is tailored to your specific skin needs by Dr Margarita Vergolia. One of the most popular treatments among Hollywood celebrities, the treatment delivers immediate results, visible radiance and is non-invasive with no downtime required. Say goodbye to Instagram filters, after the AQUAGOLD® fine touch™ treatment, your skin will be glowing!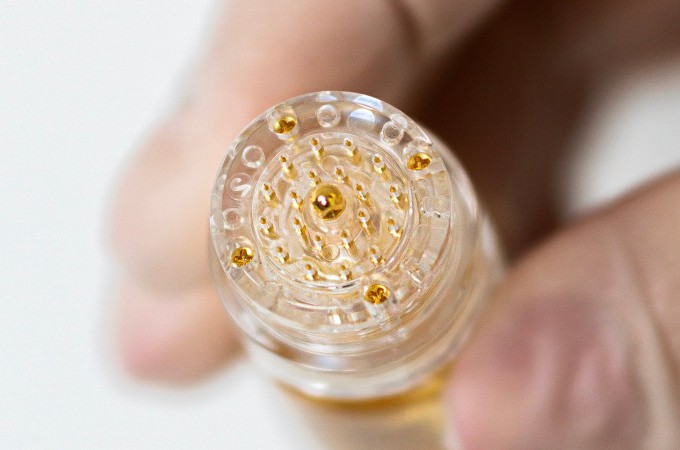 HOW DOES THE TREATMENT WORK
The devices consists of 20 ultra-thin microneedles made of 24ct patented gold, each finer than a human hair. The microinjection system painlessly delivers a custom solution into the skin using microneedles to reach the epidermis. Tailored to patient's skin needs, micro quantities of botox, hyaluronic acid, enzymes, vitamins and plant extracts are applied gently to the surface of the skin, even around sensitive areas, such as the area around the eyes. Apart from the face, the treatment can also be applied on the décolletage, neck and arms. The effectiveness of the treatment is enhanced with the signature cocktail of ingredients selected by Dr Vergolia, exclusively for the needs of every skin type. At the end of the treatment, the RED WINE Antioxidant Mask is applied, containing resveratrol and antioxidants to leave a soothing effect on the skin.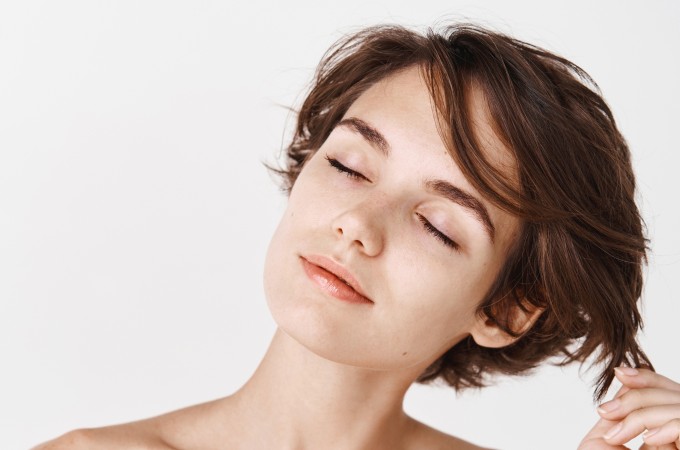 RESULTS
The amazing AQUAGOLD® Fine Touch™ treatment has been made famous due to its impressive results on the skin. Glow, rejuvenation, deep hydration, are just some of the many advantages the treatment offers. AQUAGOLD can also improve discoloration, acne scars, fine lines and wrinkles, enlarged pores, and reduce sebum production in oily skin and T zones. With the entire treatment taking less than 30 minutes, the beneficial effects of AQUAGOLD® fine touch™ are instantly visible with no downtime required. The treatment is available for men and women, with results lasting up to 3 months depending on the quality and age of the skin.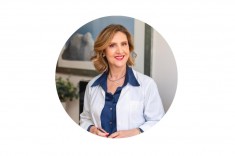 -Applying serums and hydrating masks with active ingredients the following day can increase results.
- AQUAGOLD® Fine Touch™ has the privilege of being the only type of advanced mesotherapy that can be applied very close to the sensitive eye area.
- Planning repeated application of the AQUAGOLD® Fine Touch™ treatment every three months ensures its maximum performance.