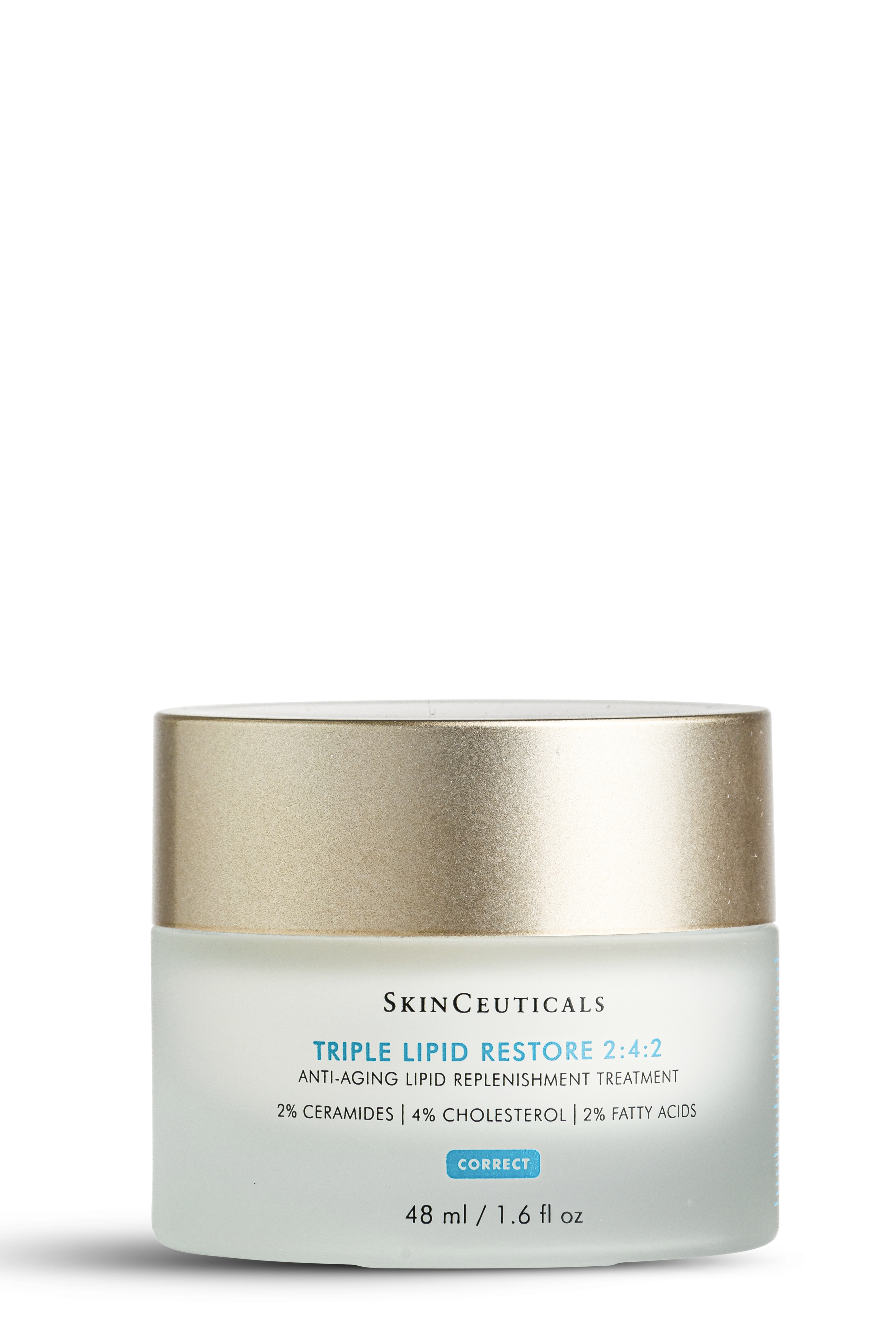 Triple Lipid 2:4:2 48ml
Earn 650 points with the purchase
Triple Lipid Restore 2:4:2 is an anti-aging cream that contains the optimal and patented lipid ratio of 2% pure ceramides 1 and 3, 4% natural cholesterol, and 2% fatty acids, which is proven to nourish skin and correct signs of aging. This unique lipid correction cream contains the first 2:4:2 cholesterol-dominant ratio to help restore skin's external barrier and support natural self-repair, while potently nourishing aging skin for improvement in the visible appearance of skin smoothness, laxity, pores, and overall radiance.
Restores essential skin lipids: ceramides, natural cholesterol, and fatty acids
Improves the look of skin fullness, texture, and pore appearance
Improves the appearance of skin evenness and overall radiance
Unique lipid stabilization system in a lightweight and fast-absorbing texture 
Product details
Key ingredients: 2% Pure Ceramides 1 & 3, 4% Natural Cholesterol, 2% Fatty Acids, Essential oil blend
How to use: Apply a small amount between fingertips, warm and melt the cream in circular motions. Apply once or twice daily to face, neck, and chest.
AVAILABLE VIRTUAL SKIN CONSULTATIONS
Cookies