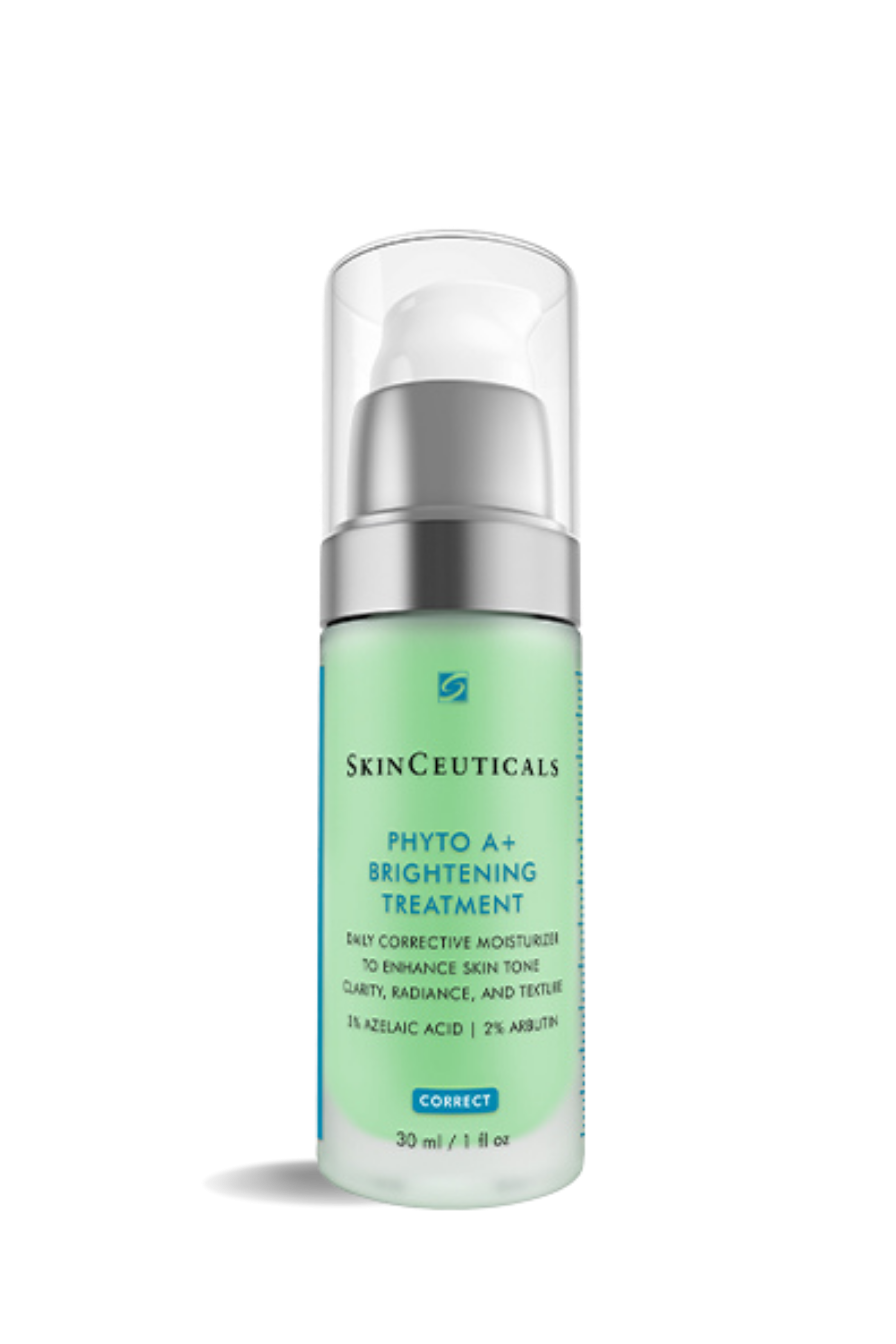 Phyto A+ Brightening Treatment 30ml
Earn 485 points with the purchase
Daily corrective moisturizer to enhance skin tone clarity, radiance, and texture.
Lightweight moisturizer with 3% azelaic acid, 2% arbutin, and 5.75% phyto botanical blend, targets key factors of surface imperfections and dullness. This daily corrective treatment visibly reduces excess oil and redness, while transforming skin texture and minimizing the appearance of pores for enhanced clarity and brightness.
Product details
Key ingredients: 3% Azelaic acid, 2% Arbutin, and 5.75% Phyto botanical blend
How to use: Twice a day apply 1–2 pumps after cleansing. In the morning, apply after a SkinCeuticals antioxidant and follow with a SkinCeuticals sunscreen.
AVAILABLE VIRTUAL SKIN CONSULTATIONS
Cookies