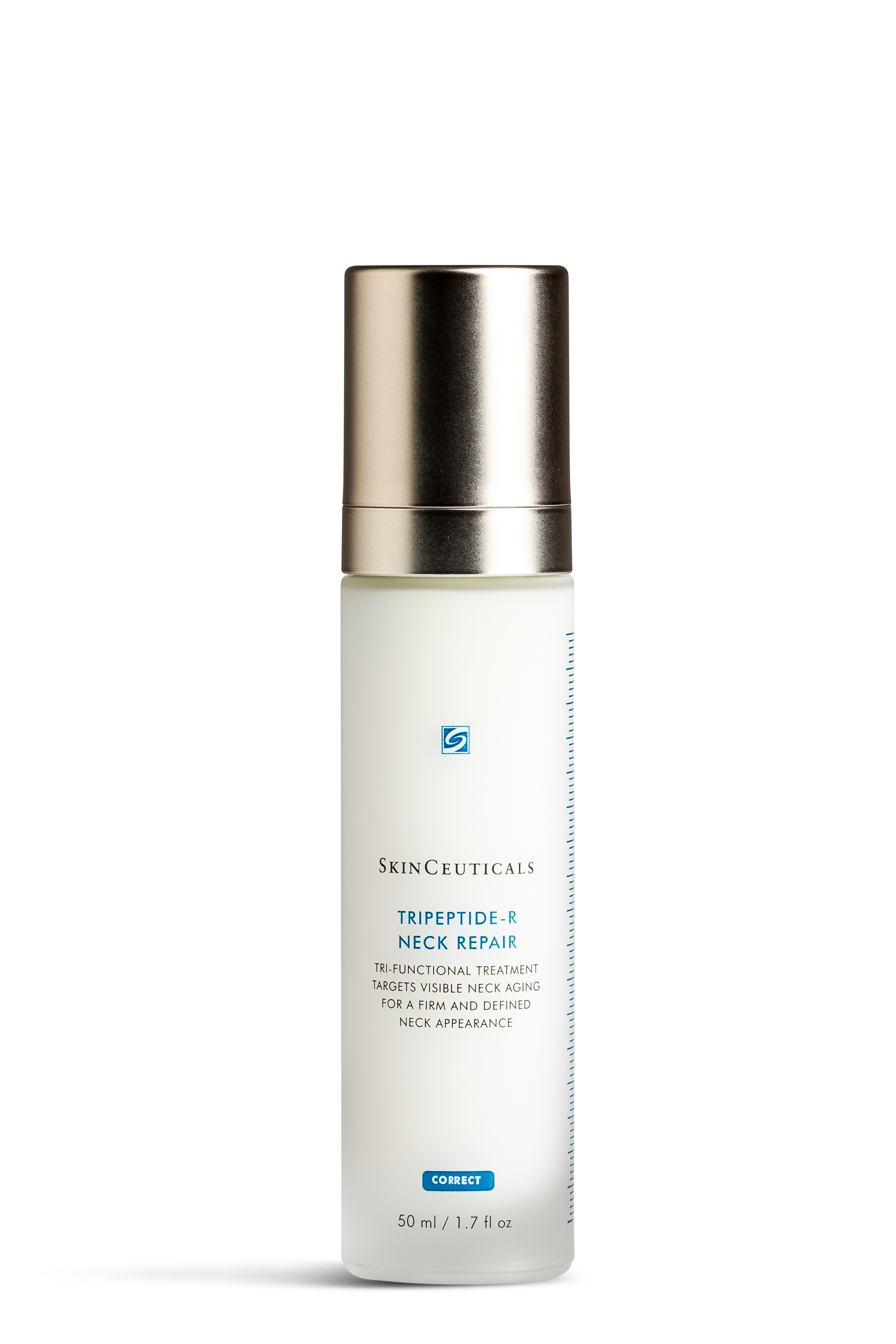 Tripeptide-R Neck Repair 50ml
Earn 645 points with the purchase
A daily retinol cream specifically formulated for the neck, Tripeptide-R Neck Repair is designed to target early to advanced signs of neck aging, including lines and wrinkles due to repetitive movements from looking down at mobile devices. Formulated with 0.2% pure, slow-release retinol, 2.5% tripeptide concentrate, and 5.0% glaucine complex, this corrective technology is clinically demonstrated to target multiple signs of visible neck aging. 
27% average improvement in neck skin crepiness
16% average improvement in the appearance of horizontal neck lines
16% average improvement in neck skin firmness
Product details
Key ingredients: 0.2% Pure Retinol, 5.0% Glaucine Complex, 2.5% Tripeptide Concentrate
How to use: Apply 1-2 pumps every other night from décolleté to jawline by massaging the product in an upward motion. After one week, increase use to nightly, then twice daily as tolerated or as advised by a skincare professional.
AVAILABLE ONLINE VIRTUAL SKIN CONSULTATIONS
Cookies