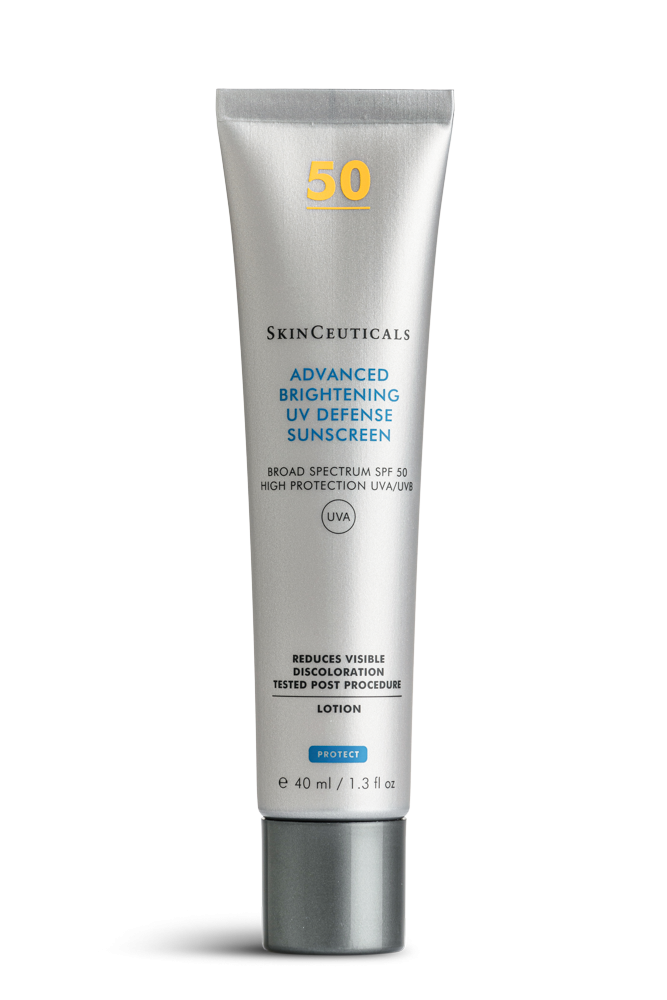 Advanced Brightening UV SPF 50 40ml
Earn 235 points with the purchase
Dual-action, lightweight sunscreen with SPF 50 that helps protect the skin from UV-induced discolouration and helps evens skin tone. SkinCeuticals Advanced Brightening UV Defense SPF 50 is an effective way of helping to protect the skin against UV-induced discolouration.
Brightening UV protection 
Contains Niacinamide and Tranexamic Acid
Protects against UV-rays and evens out skin tone
Product details
Key ingredients: 1% Tranexamic acid, 2% niacinamide 
How to use: Ensure you apply sunscreen 15 minutes before exposing the skin to the sun, to target discolouration, protect the skin from broad-spectrum UV rays and brighten your overall skin tone. 
AVAILABLE VIRTUAL SKIN CONSULTATIONS
Cookies