DOCTOR - FOUNDER OF THE M.S.H CLINIC
Dr. Margarita Vergolia Triantafyllou is a Board-Certified Dermatologist and the Founder of the Mediterranean Skin Health (M.S.H) Clinic.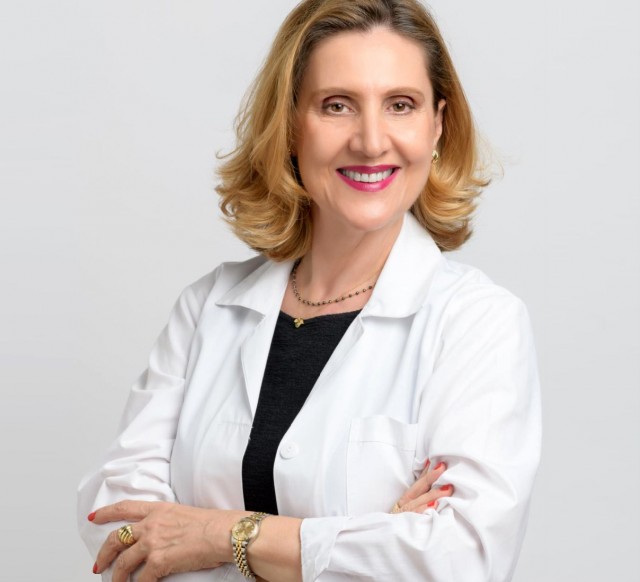 Dr. Margarita Vergolia-Triantafyllou with 20 years of successful career has been recognized and distinguished by the Greek and international dermatological society.  
Recognized for her expertise in minimally invasive cosmetic dermatology, including rejuvenating injectable techniques, customized protocols, signature laser-based treatments as well as personalized acne treatments.
Holds international certifications in laser systems and new aesthetic technologies.
Member of the Greek Society of Dermatology-Venereology, the Hellenic Society of Dermatologic Surgery and the European Academy of Dermatology.
Regular participant in International anti-ageing cosmetology conferences such as IMCAS Paris, AMWC Monaco, FACE London as well as international dermatology-verenology conventions, such as AAD in the USA and EADV in Europe.
THE SCIENCE
The Matrix of Skin Health and Youth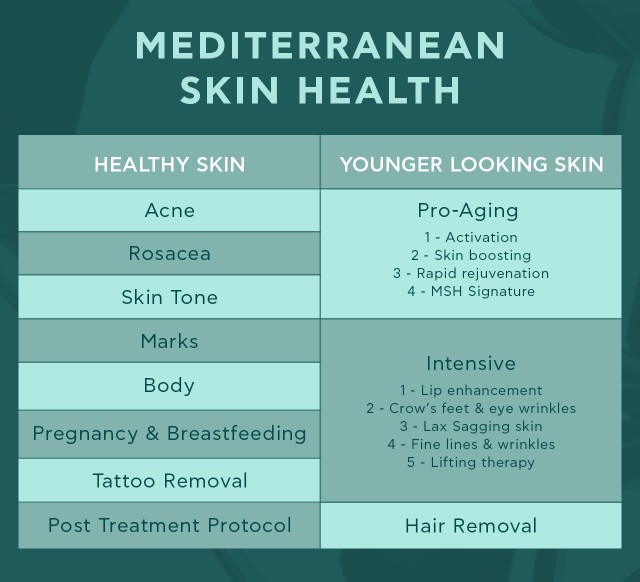 According to Dr. Vergolia, there are two fundamental types of skin concerns:
The need for 

a Healthy 

Skin

 – treating

 

skin conditions that cause visible problems to the quality of the skin.

The aspiration for 

a Young Looking 

Skin

 – addressing all concerns related to 

the

 signs of ageing.
 As a result, Dr. Vergolia has developed the Matrix of Skin Health and Youth that classifies all skin concerns, all treatment protocols and all product bundles.
The Matrix is used by MSH to identify patients' concerns, perform diagnostics, follow progress and improve communication with the doctors and staff.
Years of scientific experience distilled into a user-friendly tool that makes Dr. Vergolia's science accessible and beneficial to all MSH patients.
MEDITERRANEAN SKIN HEALTH
Our environment, the climate we live in and our lifestyle (exogenous factors) have as important an effect on the health of our skin as genetics and ageing (endogenous factors).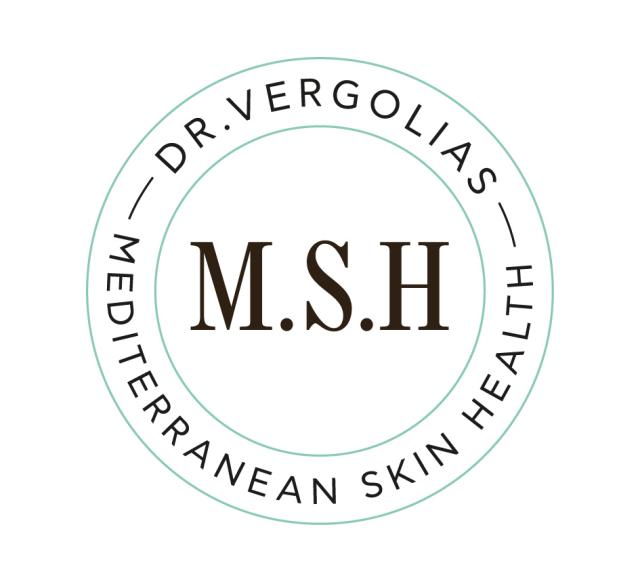 Dr. Margarita Vergolia has studied the effects of both types of factors on thousands of patients and created MEDITERRANEAN SKIN HEALTH (MSH).
Internal (endogenous) factors include genetics, ageing as well as the predisposition of specific conditions (i.e. atopic dermatitis, diabetes). Hormones, at different ages and conditions such as puberty, pregnancy and menopause, also can affect skin health and youth. Finally, stress and psychological factors can also have a major effect on skin's resilience.
External (exogenous) factors can compromise the skin's protective barrier and make it prone to sensitivity. Sunlight, (UVB, UVA and HEV Light), temperature, humidity, nutrition, medication and of course environmental pollution can all contribute to making skin more sensitive, less resilient and susceptible to allergies, irritations and more serious skin diseases.
The climatic and environmental characteristics of the Mediterranean create a specific ecosystem for the skin. MSH focuses on endogenous and exogenous factors and specializes in skin health and youth for men and women who live and work within the Mediterranean.
THE CLINIC
MSH follows Dr. Vergolia's philosophy on treatments, diagnostics and services.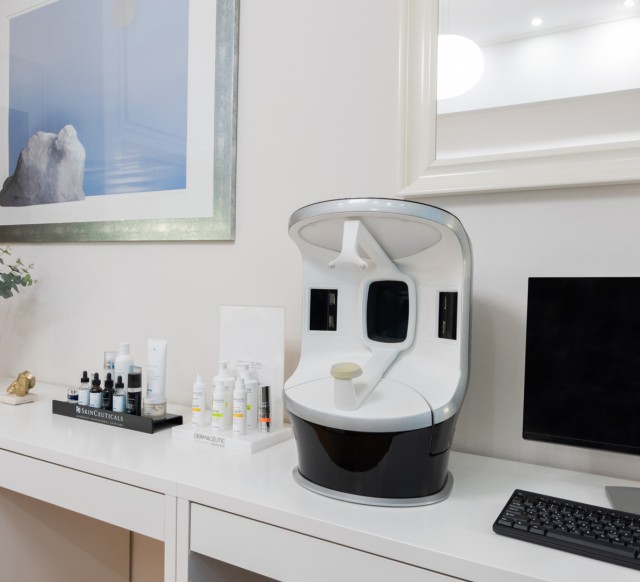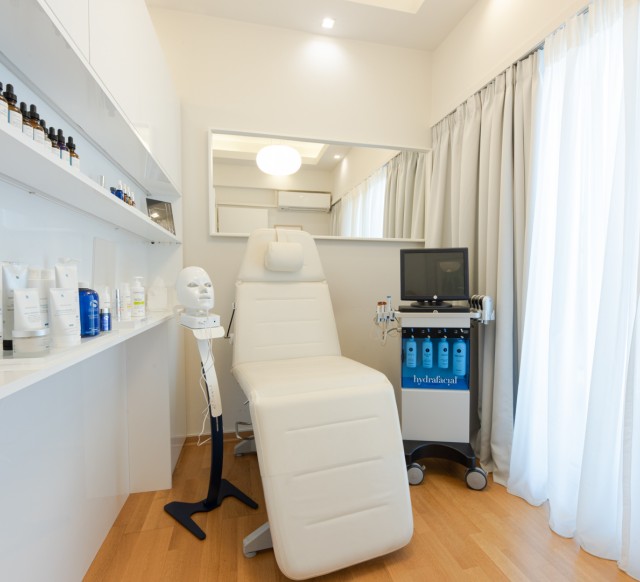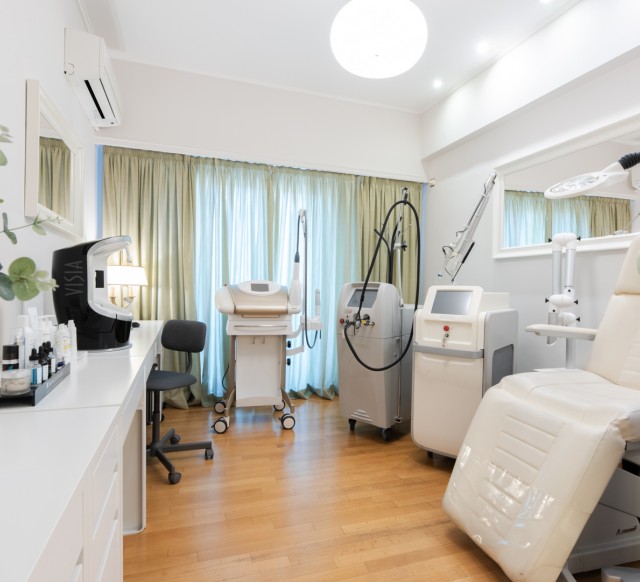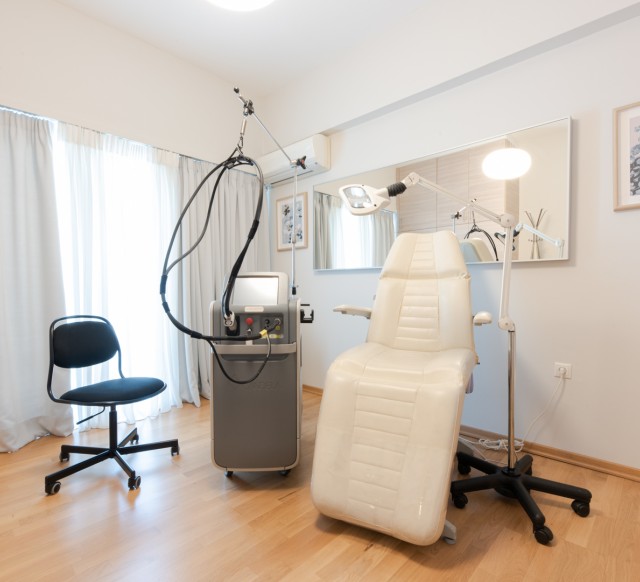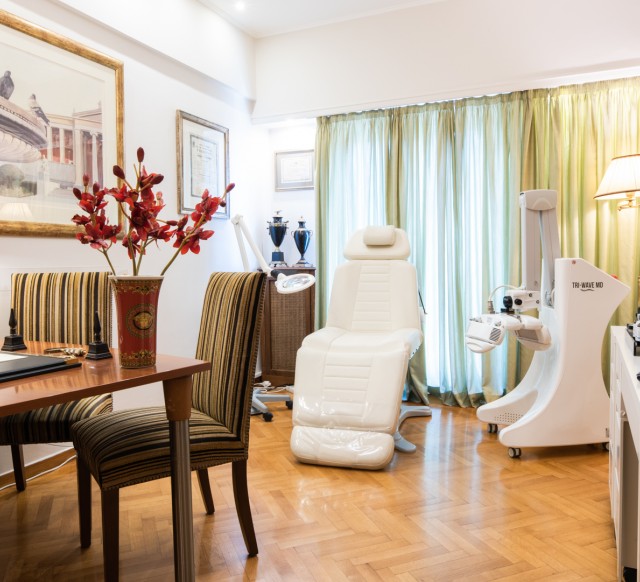 All treatment protocols have been scientifically developed according to Dr. Vergolia's Matrix of Skin Health and Youth.
All individual skin conditions, aspirations and concerns are treated with the highest standards of service, the latest technological advancements in Dermatology and the most sophisticated top-performance products.
The same degree of excellence is reflected in the medical and administrative staff as well as the state-of-the-art equipment of the clinic.