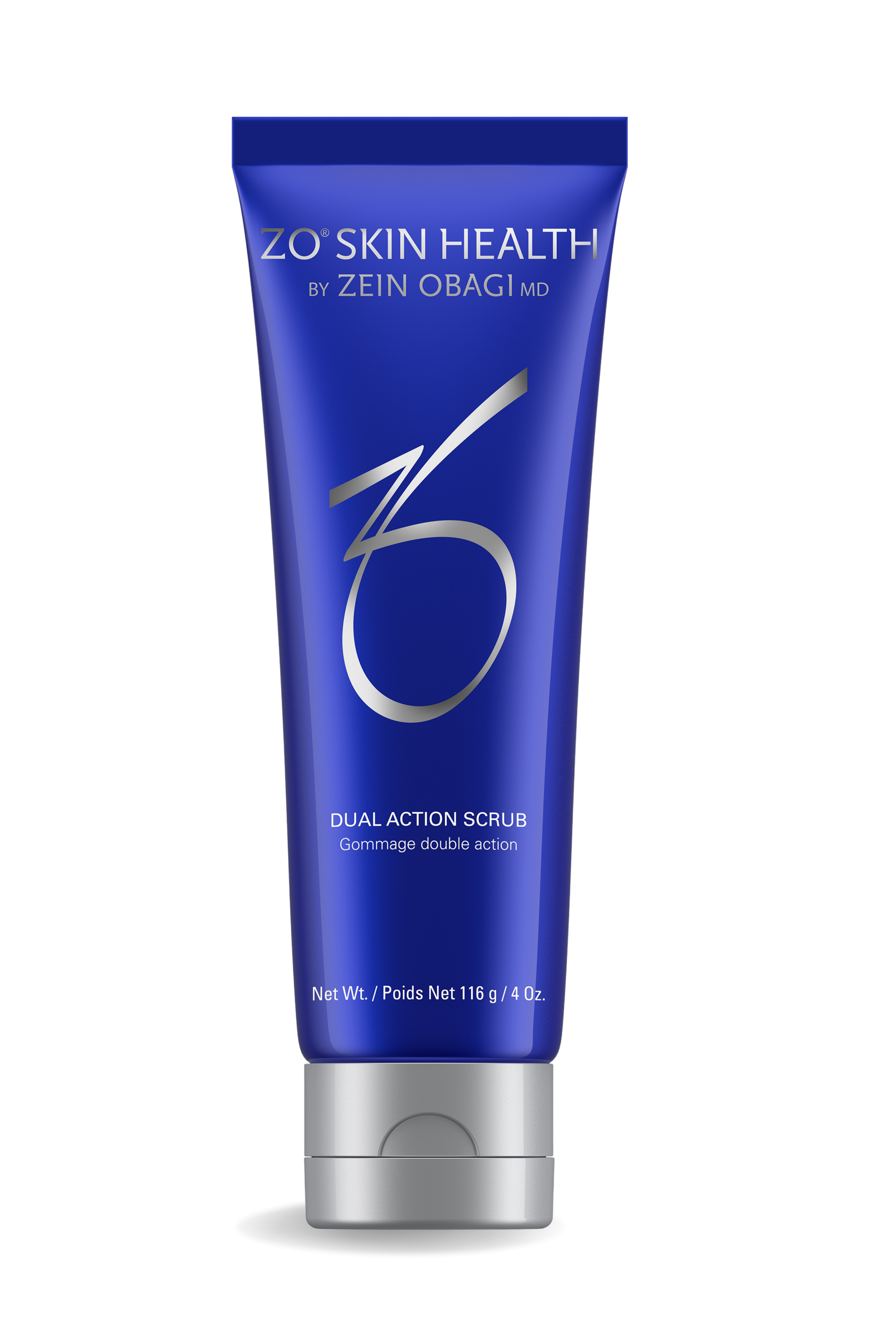 DUAL-ACTION SCRUB Oily to Acne-prone Skin 116gr
Dual-action exfoliation for oily to acne-prone skin. Helps remove dead skin cells and excess surface oil that clog skin cells (mechanic use), destroys acne-causing bacteria (mask use), reduces inflammation and neutralizes free radicals replenishing hydration.
NOT AVAILABLE ONLINE.
PLEASE CONTACT TO ORDER.
Product details
Key ingredients: 
Lactic Acid + Salicylic Acid
Round wax beads
ZO-RRS2®
How to use: 
After cleansing, gently massage a small amount on damp face and neck 2-3 times per week. Rinse thoroughly.
AVAILABLE ONLINE VIRTUAL SKIN CONSULTATIONS
Cookies