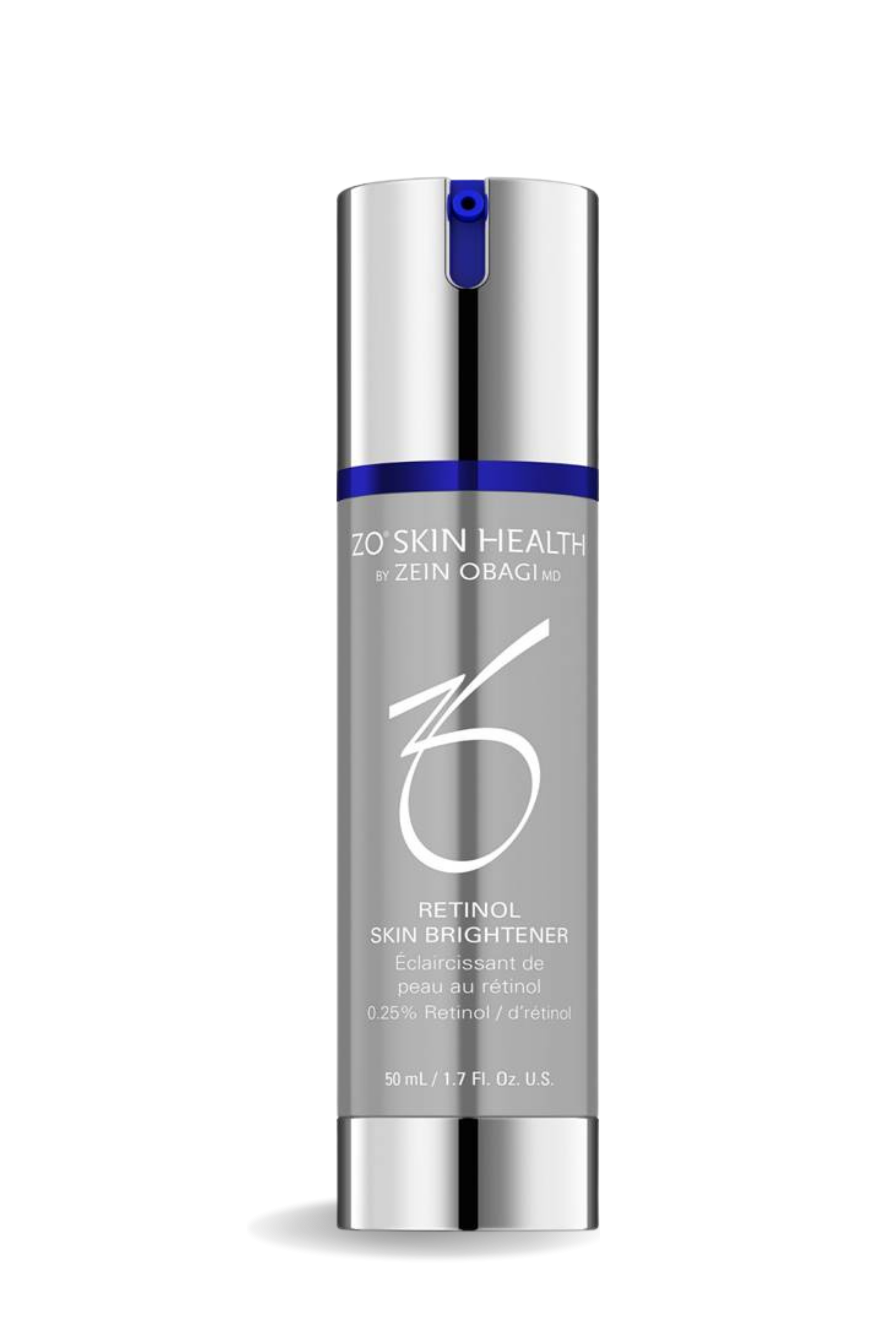 RETINOL SKIN BRIGHTENER 50ml 0.25%, 0.5%, 1%
Available in: 0.25%, 0.5%, 1%
Retinol brightening blend for mild, moderately hyperpigmented skin. Breaks up existing pigmentation and reduces the appearance of uneven skin tone and age spots. Helps inhibit new melanin and accelerates surface skin renewal to improve skin smoothness against future discoloration aggressors.
NOT AVAILABLE ONLINE.
PLEASE CONTACT TO ORDER.
Product details
Key ingredients: High-potency retinol, Oleosome delivery, Bakuchiol, Brightening 
How to use: Retinol Skin Brightener is a high-potency retinol treatment. If you have not been using retinol, begin use gradually.
Following cleansing, apply 2-3 pumps twice a week
Increase frequency to alternate days
Then, increase use to every day as tolerated
AVAILABLE VIRTUAL SKIN CONSULTATIONS
Cookies