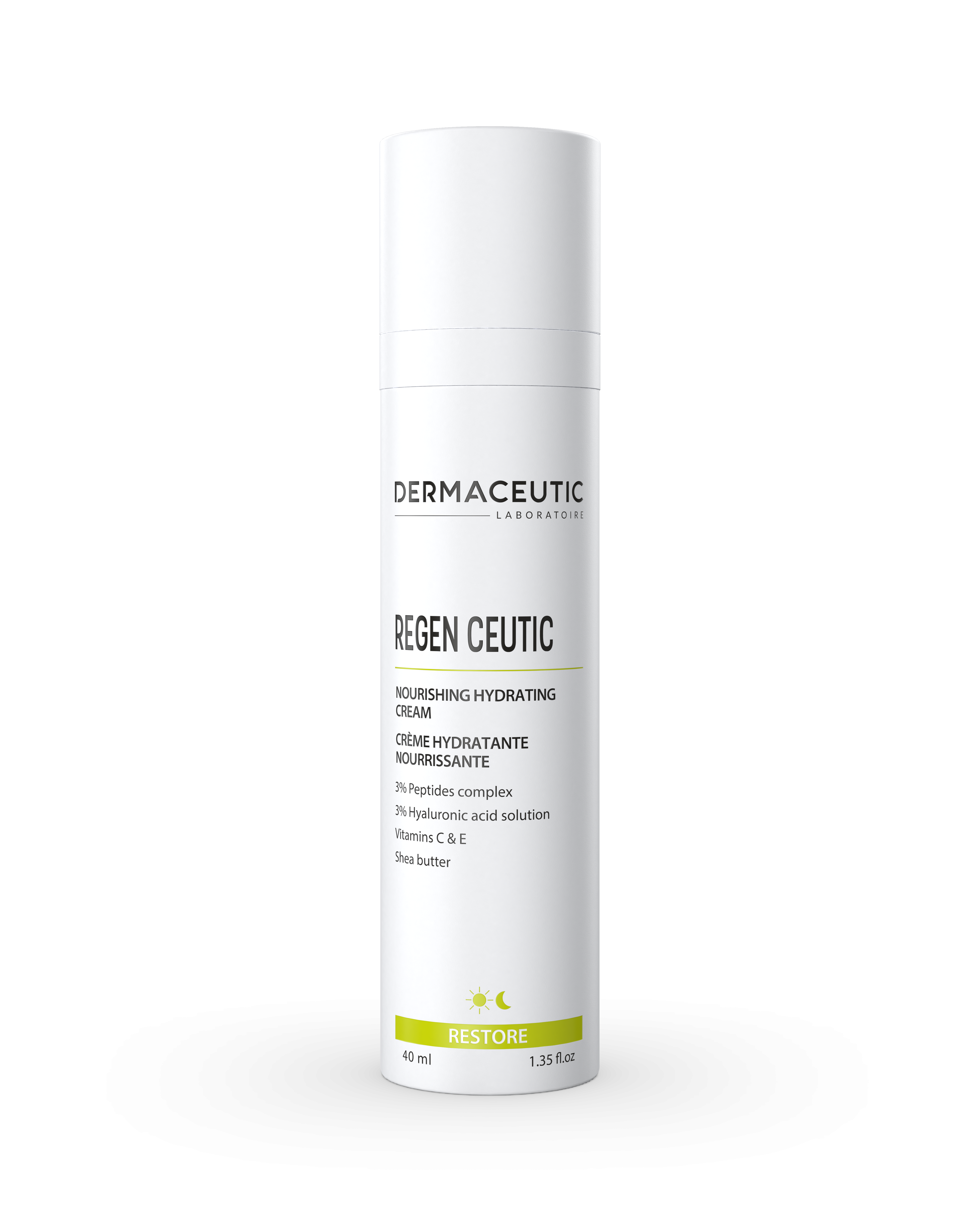 Regen Ceutic 40ml
Earn 295 points with the purchase
A soothing cream that accelerates epidermal restoration, nourishes and firms the skin. Recommended for sensitive, dehydrated and ageing skin and is ideal post aesthetic treatments. The synergy of two high-performance repairing peptides stimulates dermal synthesis; hyaluronic acid and powerful antioxidants hydrate and help the skin to protect and restore itself.
3% Hyaluronic acid moisturizes skin and improves firmness
Vitamins C & E combat and limit the signs of photo-aging and have anti-inflammatory actions
Shea butter hydrates and nourishes the skin
Product details
Key ingredients: 3% Peptides Complex, 3% Hyaluronic acid, Stabilized vitamin C & E, Shea butter
How to apply: Apply to the face in the morning and evening.
AVAILABLE VIRTUAL SKIN CONSULTATIONS
Cookies