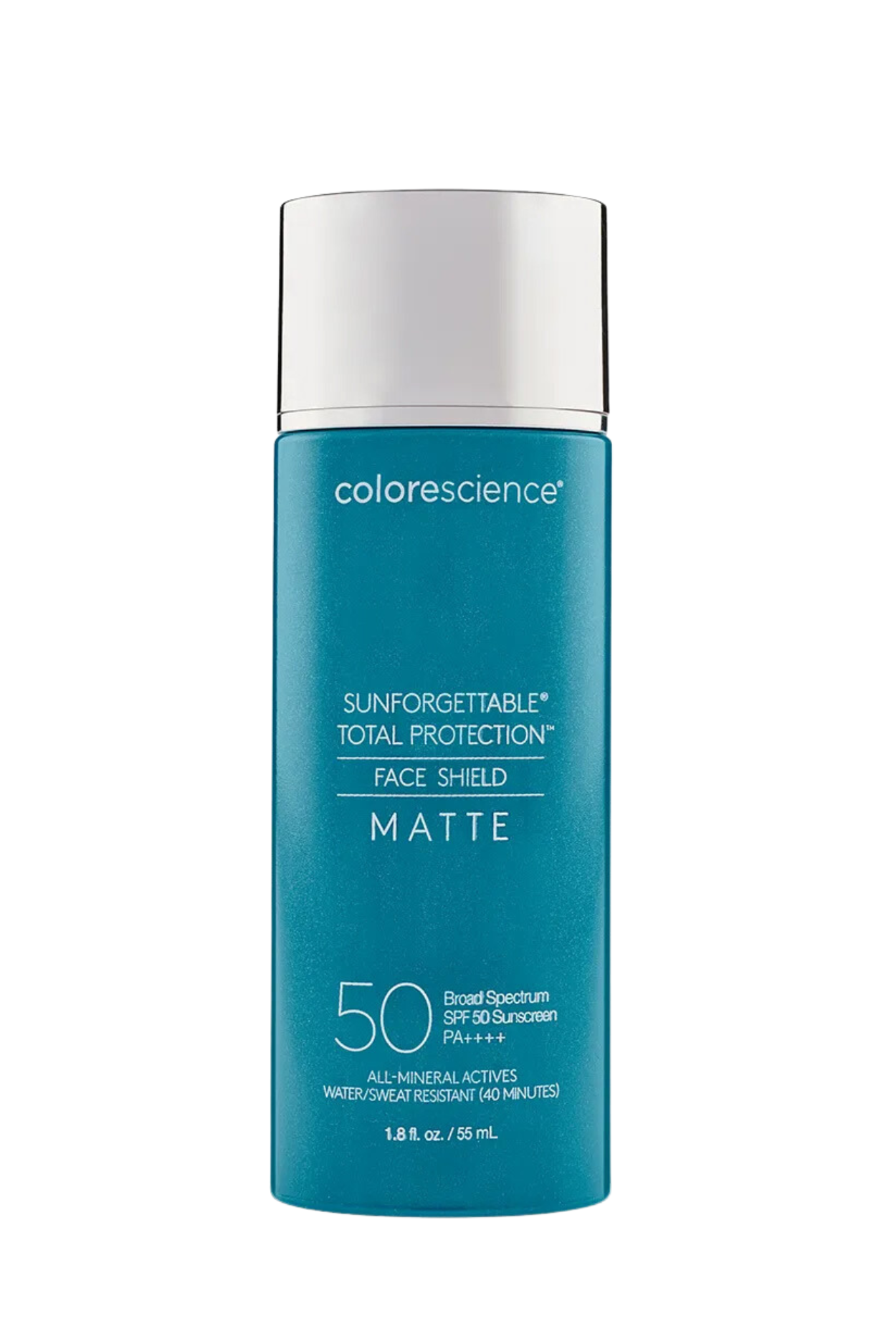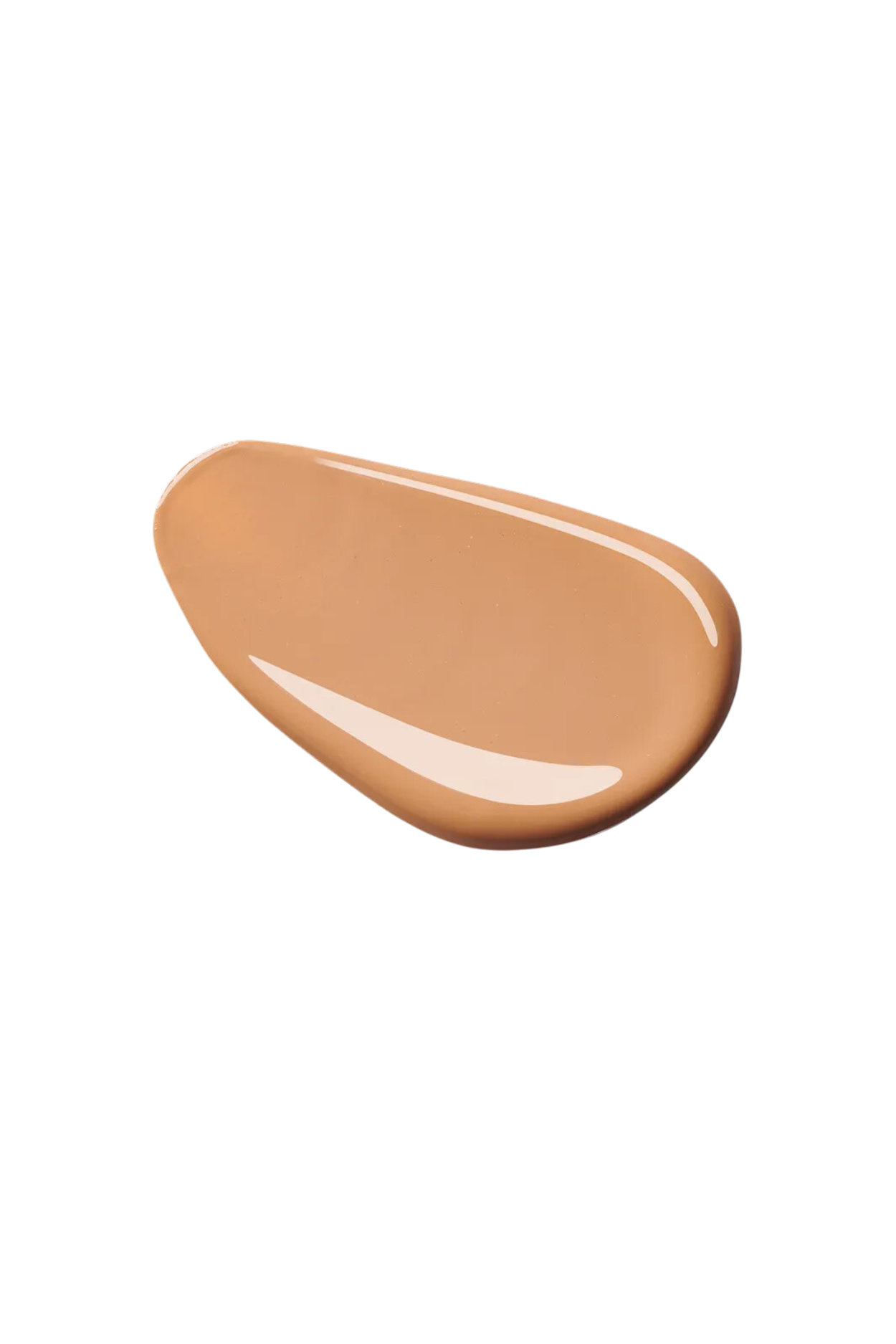 Sunforgettable® Total Protection™ Face Shield Matte SPF 50
Earn 195 points with the purchase
Total Protection™ Face Shield Matte SPF 50 absorbs excess oil, leaving skin shine-free, comfortably mattified, and protected. This lightweight lotion minimizes the appearance of pores and leaves skin looking and feeling refreshed, non-greasy, and touchably smooth. Designed with EnviroScreen® Technology, it provides all-mineral protection from environmental aggressors such as UVA/UVB, pollution, blue light, and infrared radiation. Patented ingredients and an antioxidant-infused mineral formula protect against free radicals that contribute to skin damage. Environmental protection for oily and blemish-prone skin.
FEATURES & BENEFITS:
+ Lightly tinted formula that blends in sheer
+ Absorbs excess oil, leaving skin shine-free and comfortably mattified
+ Minimizes appearance of pores
+ Protects from UVA/UVB, pollution, blue light, infrared radiation
 SPF 50 / PA ++++ ; Water/sweat-resistant: 40 minutes
Tested to protect from 84.5% of HEV (blue) light
+ Proven to protect against free radical formation and damage
+ Antioxidant-rich formula
+ 100% mineral, chemical-free active ingredients
+ Dermatologist tested, non-comedogenic, hypoallergenic
+ Free of parabens, sulfates, phthalates, oil, dyes, and fragrance
Product details
ACTIVE INGREDIENTS:
+ Patented, non-nano Zinc Oxide 12%: UVA/UVB and Free Radical Defense SPECIALTY* INGREDIENTS
+ Iron Oxides: Micronized pigments used as cosmetic colorants. Also proven to protect skin from damage and photoaging caused by blue (HEV) light
+ Silicone Powder: Highly elastic, sponge-like particles that allow for absorption of excess surface oil. Blurs imperfections and minimizes pores to soften appearance of skin texture with a powdery feel
+ LIPOCHROMAN™: Powerful antioxidant that helps prevent skin aging due to pollution and other environmental aggressors
+ Bisabolol: Soothing agent derived from chamomile oil that helps to calm and condition the skin
+ Vital ET™: This bio-available form of vitamin E, combining tocopherol phosphate with disodium lauryliminodipropianate, provides antioxidant support while helping to calm skin both prior to and following UV exposure
+ Silver Ear Mushroom Extract: Significantly more hydrating than hyaluronic acid. Proven to provide immediate hydration and improve skin's ability to retain moisture. Also provides antioxidant support to defend against premature skin aging
+ Niacinamide: Also known as Vitamin B3, it helps soothe skin, aid the skin barrier, and balance sebum production + InfraGuard: Combination of tara tannins, a powerful antioxidant, and organic sunflower sprouts that help to protect skin against the aging effects of infrared radiation
HOW TO USE:
+ Apply liberally and evenly to face. Spot apply to areas requiring additional oil control, such as the T-zone. For on-the-go protection and continued oil absorption, pair with Total Protection™ Sheer Matte SPF 30 Brush-on Sunscreen, reapplying at least every two hours.
AVAILABLE VIRTUAL SKIN CONSULTATIONS
Cookies