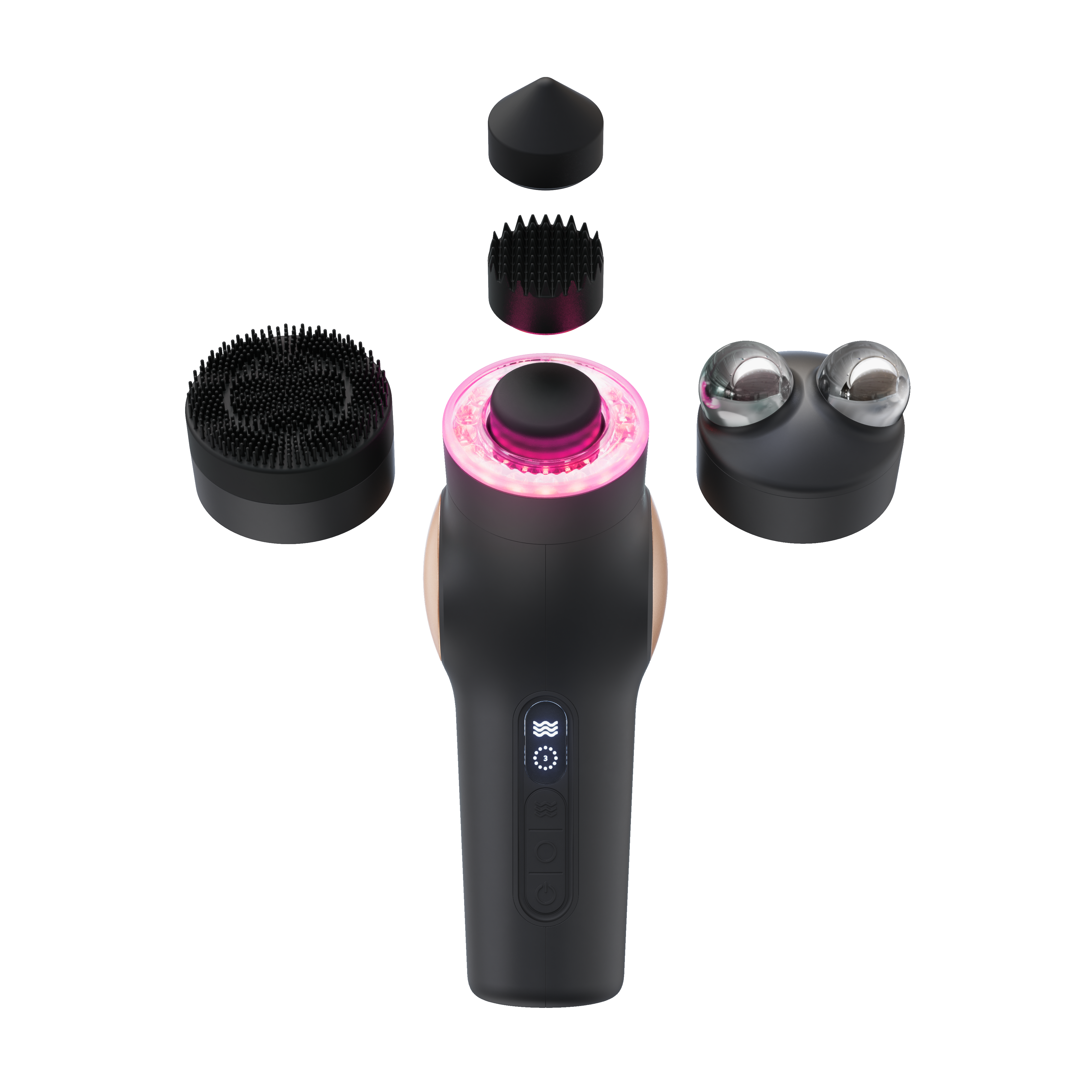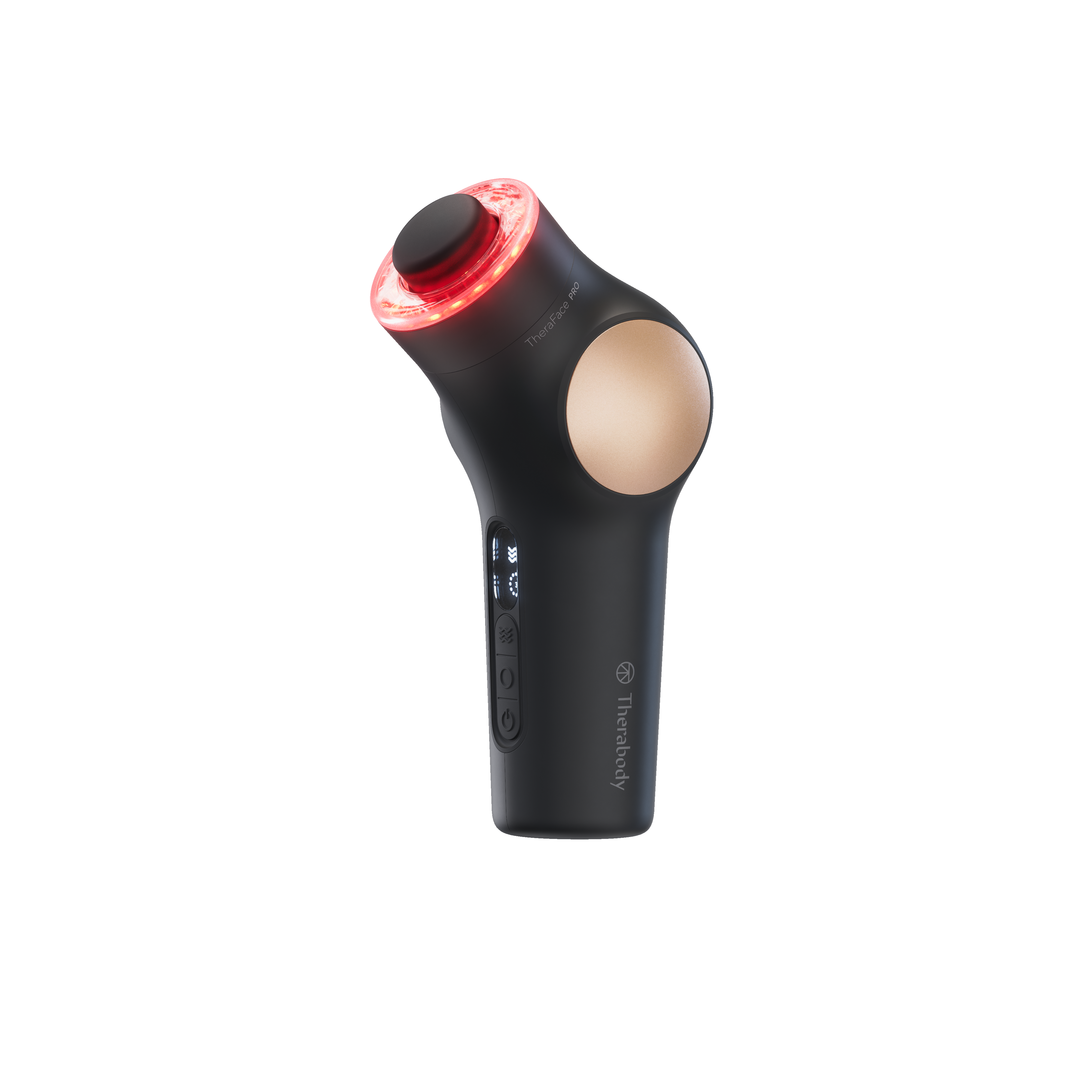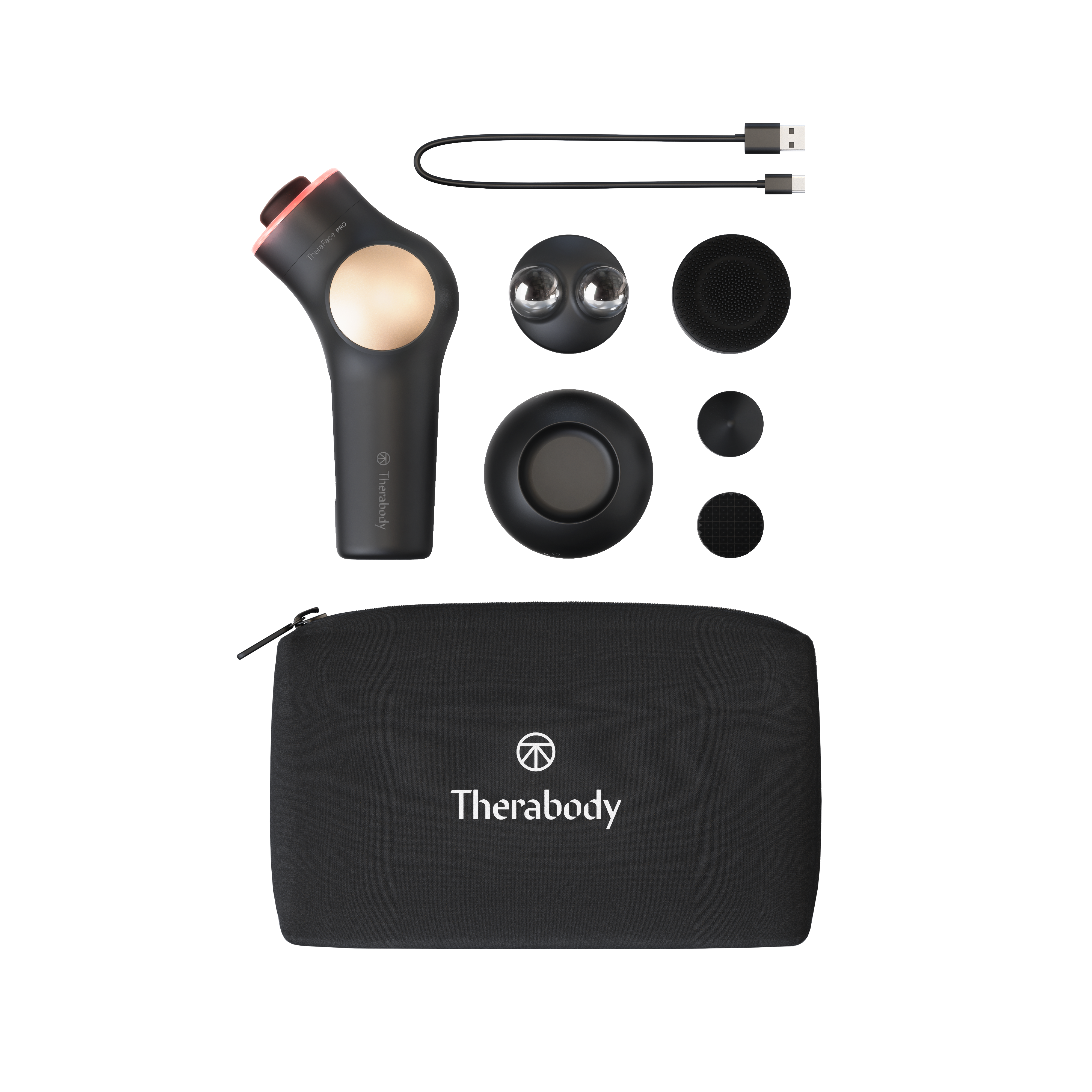 TheraFace PRO™
Earn 1495 points with the purchase
TheraFace PRO™
The Ultimate Device for Facial Health.
The TheraFace PRO is your all-in-one solution for optimal facial health. TheraFace PRO goes where no facial device has gone before, bringing Therabody's renowned technology behind percussive therapy to the face to reduce tension, relax facial muscles, and care for it at the deepest level. Offering more science-backed facial therapies than any other — the TheraFace PRO also features skin-toning microcurrent therapy, rejuvenating light therapy and a revolutionary new way to more deeply cleanse the face. And because every face is unique, we engineered the most personalised experience possible with an easy-glide magnetic ring system that allows you to seamlessly switch between, and even combine, treatments. As your needs change, the TheraFace PRO changes with you. It's time to go beyond beauty, because true facial health is more than skin deep.
TheraFace PRO Difference
● Percussive Therapy optimised for the face: From Therabody, the creators of percussive therapy, comes  TheraFace PRO, the first facial device on the market to use percussive therapy on the face.
● Personalisation based on your needs: The TheraFace PRO is an all-in-one customised treatment tailored to your facial needs with a magnetic ring system that allows you to switch between treatments.
● Professional modalities, now portable and accessible: Our compact and portable device helps maintain the benefits of professional facial services between in-office treatments.
 ● Tech-enabled facial health: TheraFace PRO helps you achieve ultimate facial health by combining innovation, advanced facial routines, and science-backed treatments in one, easy to use device.
Product details
Rings & Attachments
4-in-1 Device
 ● Percussive facial therapy – Facial massage to reduce tension, relax facial muscles, and ease discomfort caused by headaches and jaw pain
 ● Microcurrent therapy – Firms & tightens the skin, improves muscle tone and contour in the face/neck
● LED Red Light therapy – Reduces wrinkles around the eyes
● LED Blue Light therapy – Reduces mild to moderate acne
● LED Red + Infrared Light therapy – Reduces wrinkles around the eyes and provides therapeutic warming to temporarily reduce pain and discomfort
● Deep cleansing – Powerful yet gentle enhanced cleansing to remove facial build up of dirt, oil, and debris
Additional Features:
● OLED screen
● 120-minute battery life
● 15 sec. Beep for guided timing during treatments
● Compatible with the TheraFace Hot & Cold Rings (sold separately)
What's Included:
● TheraFace PRO device
 ● 3 Percussive Facial Attachments
 ● Microcurrent Ring
● LED Ring
● Cleansing Ring
● TheraOne Conductive Gel (1.7 oz)
● Soft Carrying Bag
● Stand
AVAILABLE VIRTUAL SKIN CONSULTATIONS
Cookies