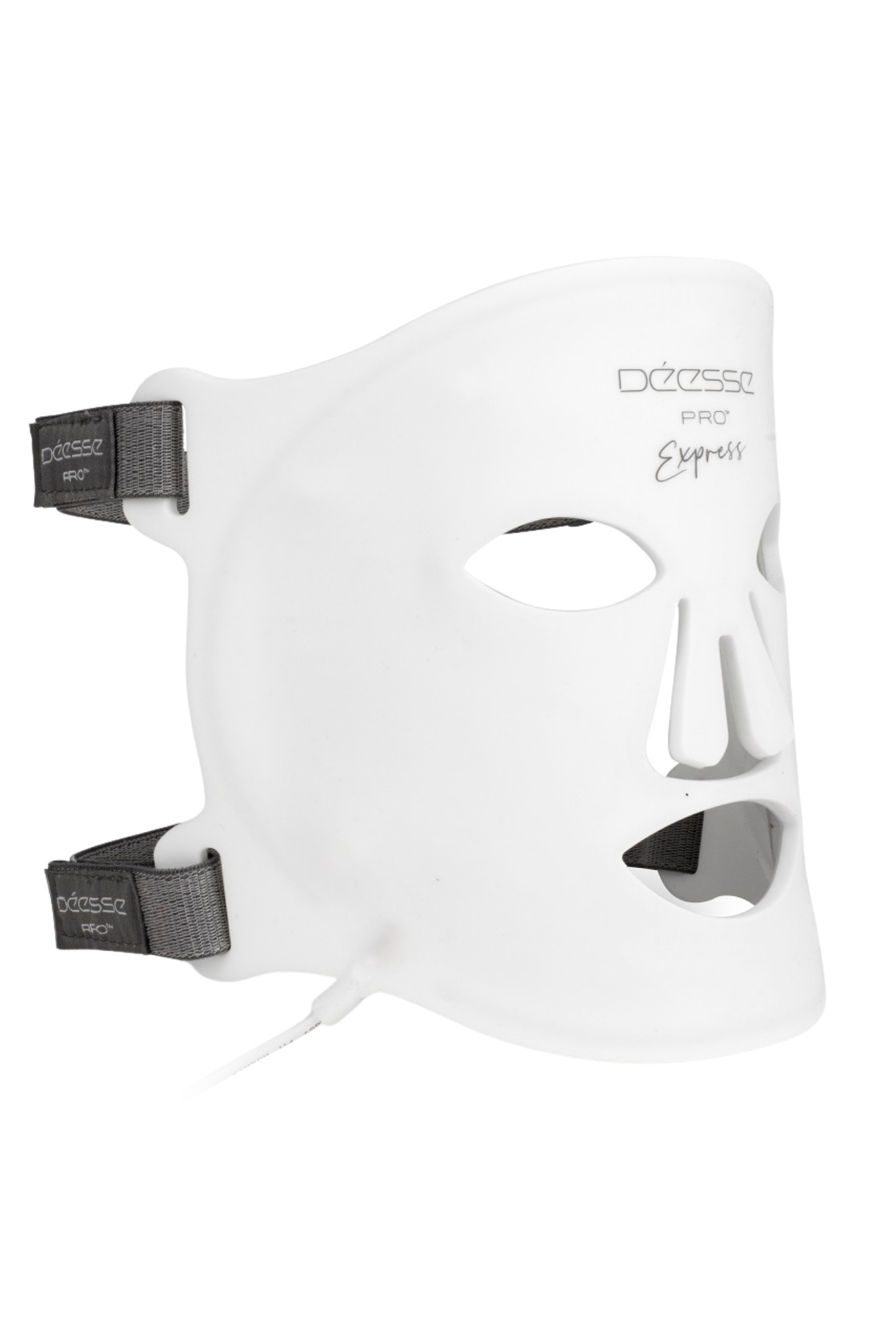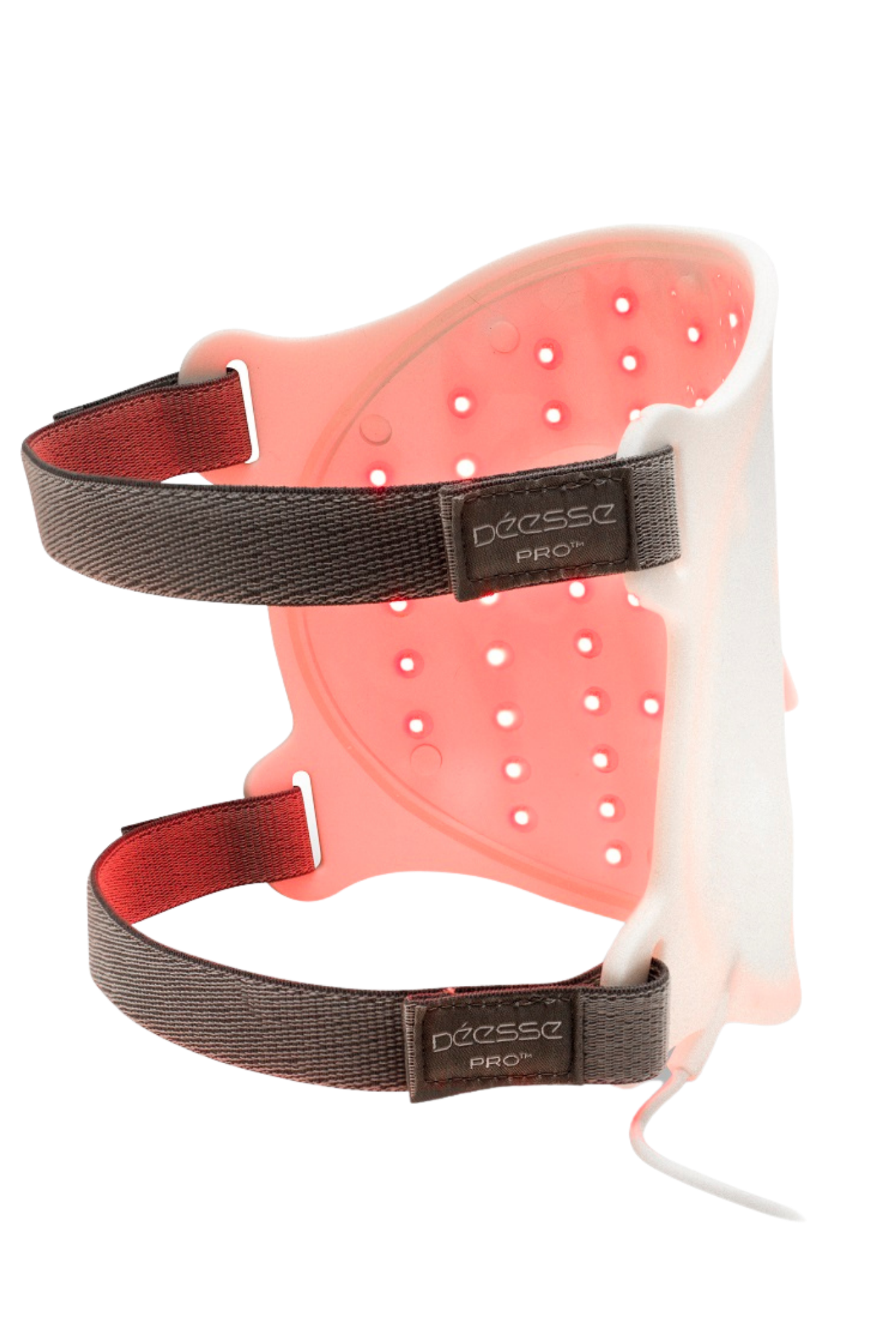 Déesse PRO Express LED Mask
Earn 2300 points with the purchase
Following the global and growing success of the celebrity-coveted Déesse ProTM LED phototherapy mask, Déesse ProTM have launched a new LED mask, the Déesse ProTM Express for the professional and end consumer market. Maintaining all the provenance of its well established parent, the Déesse ProTM Express offers the ultimate in portability with this professional 'On the Go' Glow.
Ideal for personal facials and flexible use, the Déesse ProTM Express offers an advanced skincare regime in a 10 minute facial experience. Ideal for travel, the Déesse Pro Express has one treatment mode, focusing on the two clinically proven wavelengths of light 633nm (red) and 830nm (Near Infra-Red) to stimulate collagen and elastin production and improve circulation and tissue oxygenation.
Maintaining superior performance, flexibility and prolonged usage within the professional spa, medispa or clinical environment, the Déesse ProTM Express uses low-level light therapy (LLLT) to expose the skin to red and Near Infra Red wavelengths of light, delivered at a safe therapeutic dose, to stimulate a natural cellular response across one treatment mode.
What's in the box
The Mask comes in a beautifully designed pull out box with a crisp branded drawstring re-usable bag: 
1 x Déesse PRO Express™ silicone flexible LED light therapy mask
1 x power cord connected to Mask
1 x USB re-chargeable control unit
1 x set of multi country power adaptors
2 x head straps
1 x protective travel bag
1 x user guide
2 x medical grade protective eyewear
Product details
How to use: Use on freshly cleansed, clean & dry skin. Cover eyes with provided protective goggles or damp cotton rounds if preferred. Use sitting upright or lying down. If lying down the head strap is not required. Use in accordance with guidelines given in operating manual & website. Use an antibacterial wipe or spray to clean the mask thoroughly in between uses. Please ensure the mask & power is turned off in between uses.
AVAILABLE VIRTUAL SKIN CONSULTATIONS