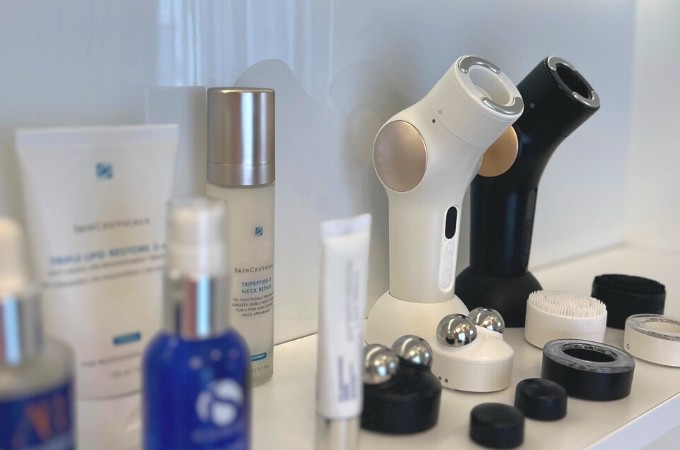 WHAT IS FACE GYM
A face gym is literally a complete gym workout for your face. Delivering really similar results to your body workout, the goal of each Facegym by Dr. Vergolia session is to tone the muscles beneath your skin, stimulate blood circulation and boost collagen production. This M.S.H signature treatment works to reveal a natural effect of face lift and an instantly more toned skin appearance.
HOW DOES THE TREATMENT WORK
After the preparation stage where the face is thoroughly cleansed, the workout begins. First the Detox massage is applied to clear toxins below the skin, promote better blood flow and smooth the complexion. The workout continues with Cardio - a mix of fast and slow hand movements to improve the deep circulation of the face and neck and enhance the skin with more nutrients, stimulate cells and rejuvenate skin. Next, a powerful combination of firm sculpting movements is applied to lift, firm and tighten the face. After the intense workout comes the Relax phase to help reduce the rate of skin aging. To maximize results, Dr. Vergolia's signature treatment is enriched also with percussing therapy, LED red therapy and microcurrent therapy using the state-of-the-art TheraFace Pro device to further wake up the facial muscles and invigorate the face.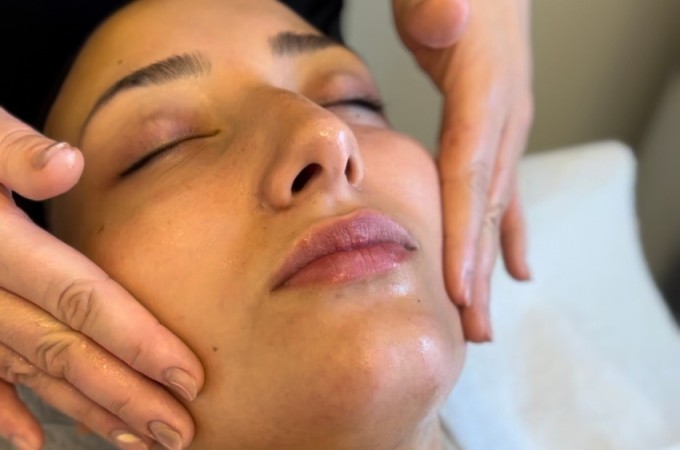 RESULTS
The Face Gym signature treatment by Dr. Vergolia delivers an instant visible effect on the face. After each session the face is more lifted, more defined, and more toned, as stimulating the facial muscles temporarily improves tone and makes skin appear plumper. For those in need of a facial treatment that instantly lifts, tones and tightens skin, Face Gym is the ideal treatment as you are left with a glowy, sculpted and invigorated appearance.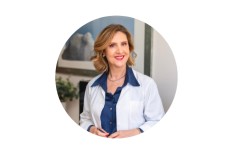 DOCTOR'S TIP
-Using Theraface Pro at home will maximize the result of the workout and prolong the lift effect
- Follow up session once a month is recommended to increase the duration of the results