Tired of dealing with hair? Suffering from irritation and razor burn? Say goodbye to razors, tweezers, waxing, and other temporary solutions – and hello to smooth, silky, and hair-free skin with permanent laser hair removal.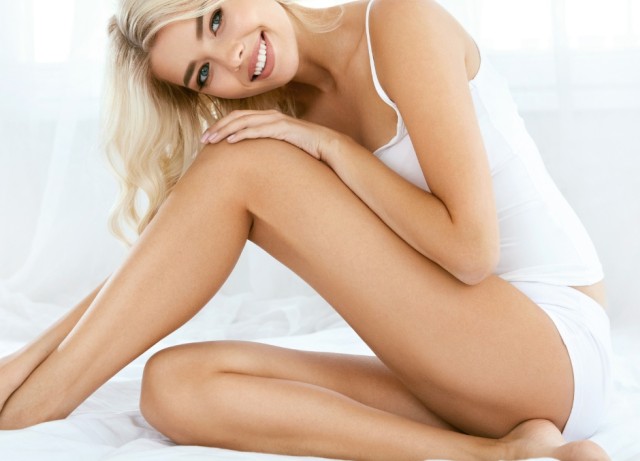 Laser hair removal has been the most effective method for permanent hair removal for both men and women for many years now. This revolutionary aesthetic technique has been around since the early 2000s and can effectively target almost any area of the body and face (it's technically known as selective photothermolysis, for you science buffs). Initially, laser technology was unsuitable for hair removal on darker skin due to the risk of burns, however, today's new and advanced devices guarantee effectiveness and absolute safety for every skin type.
Unlike other temporary hair removal techniques that only remove hair from the surface, the great advantage of laser hair removal is that it reaches the root of the problem - literally! By emitting thermal energy through a concentrated beam of light, the melanin pigment in the hair follicles absorbs the energy, which then destroys the follicle and the hair bulb. It's like getting to the root of the problem and nipping it in the bud! After the first few sessions, you'll notice hair gradually beginning to fall out. And with regular treatments, the duration of hair-free skin will increase, making it permanent!
Possible disadvantages of laser hair removal are that it requires time and can be costly. You will need approx. 8-12 sessions to have a full result. However, compared to temporary solutions, it's totally worth it!
What you need to know:
In addition to silky, smooth and cleaner skin, laser hair removal can also help with another irritating issue – pseudofolliculitis or "ingrown hairs" – which is when the hair follicle grows back into the skin causing inflammation, pimples and also hyperpigmentation, especially in darker-skinned patients.

Laser hair removal offers permanent results, although this is one exception: due to hormonal fluctuation, some hairs may reappear in women. However, this problem can easily be addressed with some supplementary treatments, with larger time intervals between them - every three months or twice a year.

Until you complete the full cycle of laser treatments, we recommend avoiding waxing, plucking hairs with tweezers, and using hair removal creams, as this interferes with the hair removal process. If hair needs to be removed, use a razor instead.

Even though many new laser technologies allow hair removal all year around, dermatologists recommend starting sessions in winter or early spring. In any circumstance, you should avoid sun exposure as much as possible before and after treatment. If your skin is tanned, it's better to wait until the color fades before proceeding. 
It's also important to note that laser hair removal in inexperienced hands can turn into an unpleasant experience – with burns, permanent changes in skin color and scarring if not performed by a properly trained professional. Therefore, it's important to seek treatment at a dermatology clinic or laser clinic staffed by professionals who are experienced in using lasers.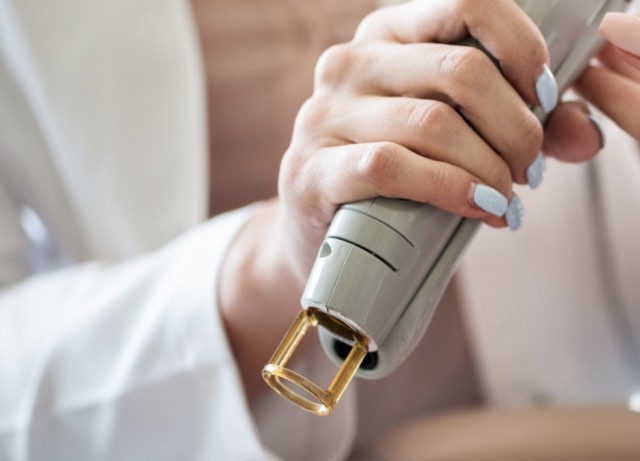 Hair removal: The M.S.H Clinic way
For us, the permanent elimination of unwanted hair from the face and body, while ensuring the utmost safety for women and men, requires knowledge, experience, and of course, state-of-the-art technology. The Candela Medical Gentle Pro®, the top medical-grade Alexandrite laser operated by our specialized staff, always under the supervision of Dr Vergolia, is the safest, fastest, and most effective on the market - no wonder it's considered the "Gold Standard" in laser hair removal. It precisely targets the root of the hair follicle, destroying it and inhibiting new hair growth, without affecting the skin. The automatic skin cooling mechanism provides the ability to transmit high-energy pulses even to dark or fine hairs, and most importantly, makes the treatment almost painless!
At M.S.H clinic, we understand that no method can promise the permanent removal of unwanted hair in just one session. The effectiveness of laser hair removal and the number of sessions required depends on factors such as gender, hair quality, skin color (phototype), anatomical area, and the presence or absence of hormonal disorders. We also take into account the fact that the hair growth cycle is not the same everywhere: it lasts 4-6 weeks on the face and 8-12 weeks on the body. For this reason, we usually recommend 5-8 sessions for the body and 8-10 sessions for the face, with an interval of 45-60 days between each session. This ensures that the hairs in the area targeted by the laser are in the correct phase of the growth cycle, which is the anagen phase, the only phase when laser hair removal is truly effective.