Get picture-perfect for your summer wedding with these 4 highly effective express treatments!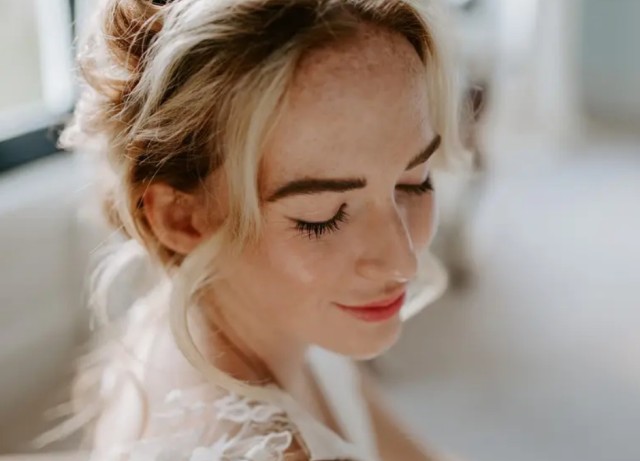 As your wedding day approaches, you've ticked off all the boxes – the final dress rehearsal, makeup and hair trials, guest lists, reception menus, and even the DJ for the after-party. You want everything to be absolutely perfect, but there's one thing you didn't anticipate – the toll the intense preparation, stress, and fatigue have taken on your appearance.
Suddenly, that radiant version of yourself you've worked so hard to maintain seems a bit fuzzy. Is there anything you can do, even at the last minute? Absolutely! There's hope for a spectacular transformation, and a fresh, camera-ready look can be yours.
Enter M.S.H Clinic's signature rejuvenation treatments, personally designed and recommended by the renowned Dr. Margarita Vergolia. Among these four hi-tech, smart, and highly effective options, you'll find the perfect match to revive your beauty. Once you make your selection, all that's left to do is relax and enjoy the moment. Your wedding day will be picture-perfect, and of course, you'll be the star of the show.
M.S.H. Gold Signature Treatment. Dreaming of looking like a Hollywood star as you walk up the church steps on your big day? Well, that's precisely the goal of the M.S.H. Gold. The exclusive treatment is meticulously crafted by Dr. Margarita Vergolia to eliminate every tiny skin imperfection while infusing your skin with deep hydration, energy, and revitalizing freshness. In essence, it's your secret to radiant, healthy and beautiful skin on the most wonderful day of your life!
How to. The M.S.H Gold Signature Treatment is a three-phase treatment specifically designed to give the skin the radiance it needs. In the first phase of the preparation, Hydrafacial is performed, a unique dermatological treatment for deep cleansing, which adapts to your own needs to rid the skin of impurities and make it more receptive to the active ingredients that will follow. Phase two uses non-invasive state-of-the-art microneedling mesotherapy, where microinjections are penetrated under the skin's surface to stimulate the skin's natural production of new collagen. This is then followed by applying the Gold Sheet Mask, a mask immersed with gold, collagen, niacinamide and hyaluronic acid to enhance hydration. The final phase of the treatment includes the use of the innovative Dermalux Phototherapy, where the skin is left hydrated, glowing and youthful.
What to expect. Prepare to witness remarkable results. The dull appearance of your skin will be instantly rejuvenated. It will regain its natural glow, even out in terms of color tone and experience a noticeable enhancement in texture. Additionally, the treatment will help strengthen the skin's elasticity, diminishing fine lines and wrinkles and gradually eliminating acne scars. Remarkably, these positive effects continue even after the treatment concludes, as your skin's natural collagen production is stimulated.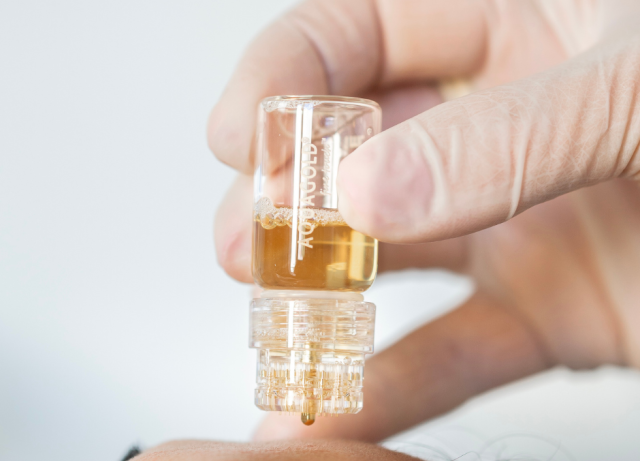 AQUAGOLD® Fine Touch™ is a 24ct gold-plated total rejuvenation treatment that you'll fall in love with - literally! Approved with special certification for use at M.S.H Clinic, the treatment is performed through a one-of-a-kind patented microchannel microinjector. One of the most popular treatments among Hollywood celebrities, the treatment improves  discoloration, acne scars, fine lines and wrinkles, enlarged pores, and oiliness and delivers immediate results and a visible glow.
How to. The AQUAGOLD® Fine Touch™ treatment delivers 20 ultra-thin microneedles made of 24ct patented gold, each finer than a human hair. The microinjection system painlessly delivers a signature cocktail of ingredients selected by Dr Vergolia, into the skin using microneedles to reach the epidermis. Tailored to patients' skin needs, micro quantities of botox, hyaluronic acid, enzymes, vitamins and plant extracts are applied gently to the surface of the skin, even around sensitive areas of the skin such as the area around the eyes. Apart from the face, the treatment can also be applied on the décolletage, neck and arms. At the end of the treatment, the Red Wine Antioxidant Mask is applied, containing resveratrol and antioxidants to leave a soothing and calming effect on the skin.
What to expect. Prepare for astonishing radiance and profound hydration. With AQUAGOLD® Fine Touch, the "golden" benefits are visible right after the 30-minute session, and there's no need for any recovery time. The best part? These beneficial effects can last for up to 3 months!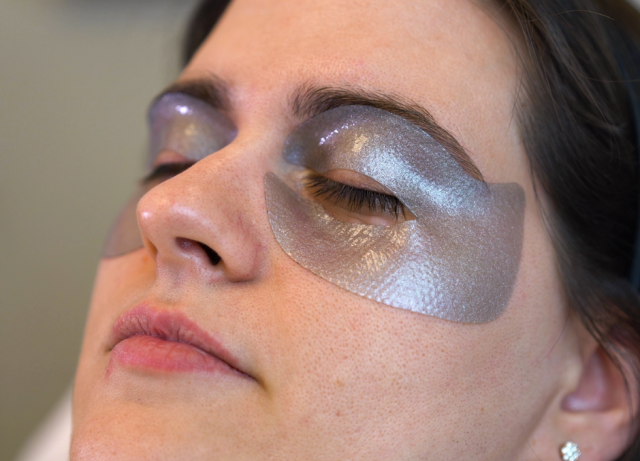 NanoSoft™ Eye Mesotherapy. In the delicate eye area, where sensitivity matters most, NanoSoft™ by Fillmed, a specialized regenerative formula, can truly perform miracles. It can reduce dark circles, smooth out those "crow's feet" lines, enhance skin hydration, add volume where it's needed, and provide firmness and radiance - all quickly, painlessly, and effectively.
How to. At M.S.H Clinic, we specialise in innovative eye mesotherapy using NanoSoft™ by FILLMED. This effective treatment is carried out using varying viscosities of hyaluronic acid, a naturally occurring substance, using 3 silicone micro-cones of 0.6 mm for guaranteed precision and safety of the injection area. The mesotherapy cocktail is based on hyaluronic acid and consists of 55 carefully selected ingredients: vitamins, minerals, amino acids, coenzymes and antioxidants.
What to expect. Results are visible from the very first session. The density of the skin around the eyes is instantly improved, along with the texture, hydration and brightness. The best results are achieved by scheduling 3 sessions every 15 days. In the maintenance phase, we recommend repeating the application every 3-4 months.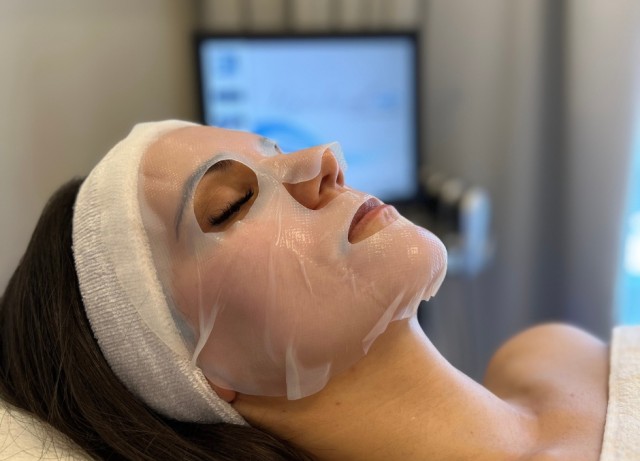 7 Days Extra Glow. Experience a signature treatment crafted by Dr. Vergolia to bestow your skin with the radiant glow it truly deserves, complementing your bright smile on your special day! At M.S.H Clinic, we employ a comprehensive treatment approach that combines the potency of acids, cutting-edge technology, and the extensive expertise of our dermatologist. Together, they work harmoniously to unveil the hidden, natural glow within you.
How to. The treatment starts with a thorough deep cleanse. Using the Theraface PRO device, we remove dirt, sebum, and dead skin cells, setting the stage for Peel Vit C to do its magic. This gentle chemical peel, enriched with fruit acids, smooths your skin's texture, evens out tone, and enhances its natural brightness. Next, the skin is pampered with a nourishing whitening sheet mask. This mask delivers a soothing relief, essential nutrients, and an extra dose of radiance. And saving the best till last – The Déesse PRO™ LED phototherapy mask, the crowning touch of our protocol, is no ordinary mask. It harnesses the power of light, customizing it to your skin's specific needs and, in just a few minutes, helps your skin regain softness, tone, moisture, and an immediate radiant freshness!
What to expect. The 7 Days Extra Glow signature treatment promises an immediate transformation, offering remarkably softer, smoother, and brighter skin. But there's more to it than meets the eye. The "7" in its name holds a special surprise for you: spectacular results that endure for up to a week afterwards!