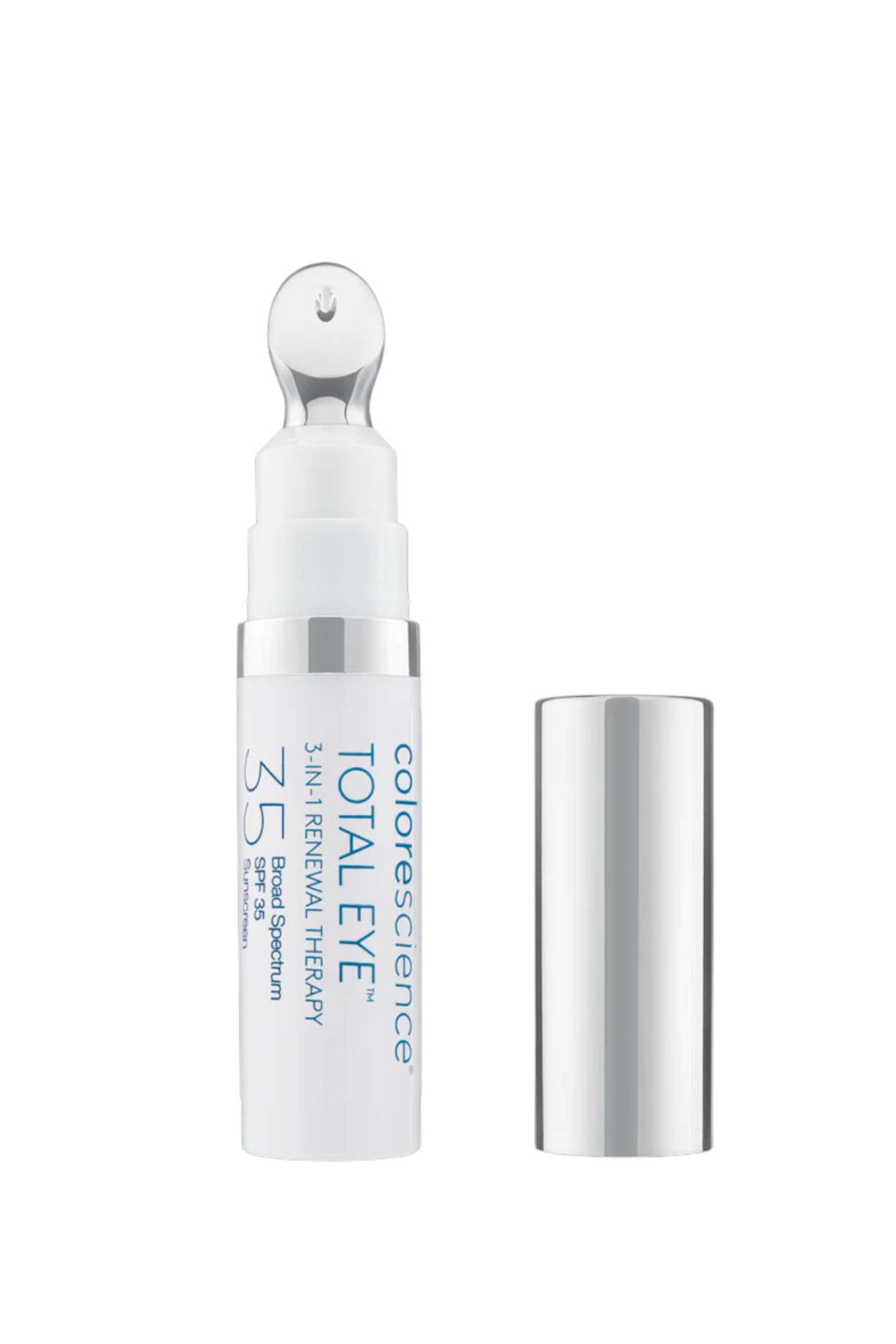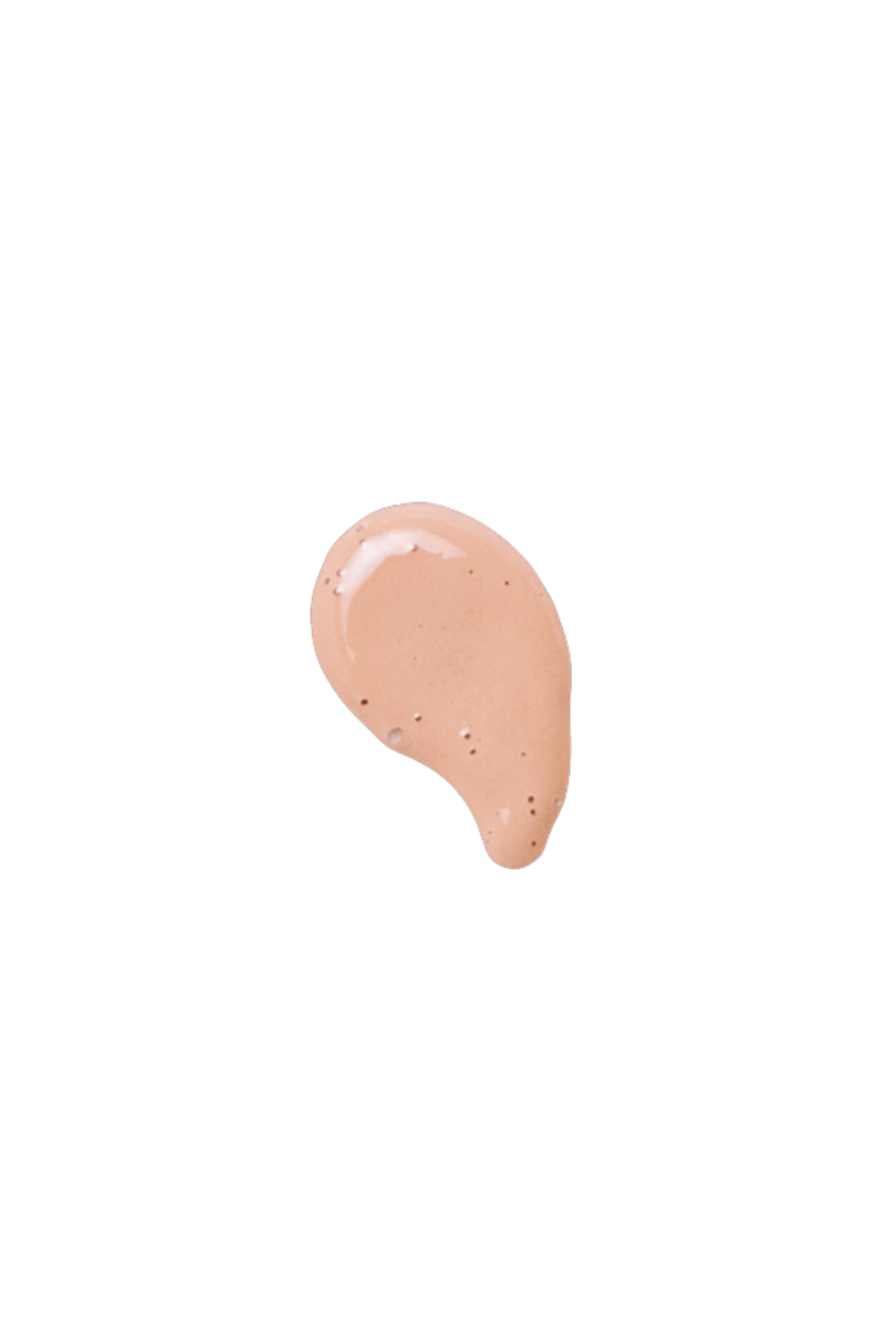 Total Eye 3-in-1 Renewal Therapy SPF 35 -Fair
Earn 370 points with the purchase
With powerful clinical ingredients, Total Eye® 3-in-1 Renewal Therapy SPF 35 provides a rested, youthful appearance by visibly improving signs of skin aging. The appearance of dark circles, puffiness, fine lines, and wrinkles are minimized while potent hydration helps restore the health of the delicate eye area. 100% mineral sunscreen provides chemical-free SPF 35 defense against photoaging. Available in four shades!
FEATURES & BENEFITS
+ Correct: immediately brightens the eye area and corrects imperfections to reduce dark circles and puffiness for a refreshed and rested appearance
+ Protect: chemical-free, 100% mineral SPF 35/PA+++ defends against UVA/UVB and environmental stressors that contribute to skin aging
+ Address: helps restore skin health with hydration that provides support for sagging skin to enhance the upper eye area. Improves the appearance of dark circles, puffiness, fine lines, and wrinkles
SHADE: FAIR
Product details
SPECIALTY* INGREDIENTS

+ ACTINEYES: A combination of sea water and marine microalgae that protects skinfromimpurities while addressing skin laxity and under-eye bags by helping support the health of collagen, increasing firmness of skin
+ ALDAVINETM 5x: A powerful ingredient comprised of two polysaccharides that maintainthe health of capillaries to minimize puffiness around the eyes and reduce pigmentation that causes dark circles
+ NS Phytomoist: Containing natural, plant-based hyaluronic acid and betaine, Phytomoist addresses hydration and overall suppleness of skin and helps maintain water balance over time. 4x more hydrating than hyaluronic acid
+ BeautifeyeTM: Composed of two plant extracts working synergistically to reduce the volume and depth of fine lines, wrinkles, and crow's feet, and minimize the fold of the upper eyelid for a smoother appearance. Corrects discoloration to fade dark circles
+ SYN-EYE®: A powerful blend of peptides and vitamins shown to address such concernsas undereye bags, dark circles, fine lines, wrinkles, and puffiness in as little as 7 days with visible results

HOW TO USE
Apply Total Eye® after All Calm®, Even Up®, or your favorite Skin Perfector.
1. Dispense half a pump to the applicator tip
2. Dot around both eyes; then smooth product over the entire orbital region, ensuring even coverage from under eye to brow- including eyelids 3. Blend with fingertips for a seamless finish
4. Complete your look with your favorite Colorescience foundation or enhancers. Then finish with Sunforgettable® Total ProtectionTM Brush-on Shield SPF 50 every two hours for continued protection
Recommended for use twice daily; can be worn overnight. Reapply throughout the day as a refresh.
AVAILABLE VIRTUAL SKIN CONSULTATIONS
Cookies