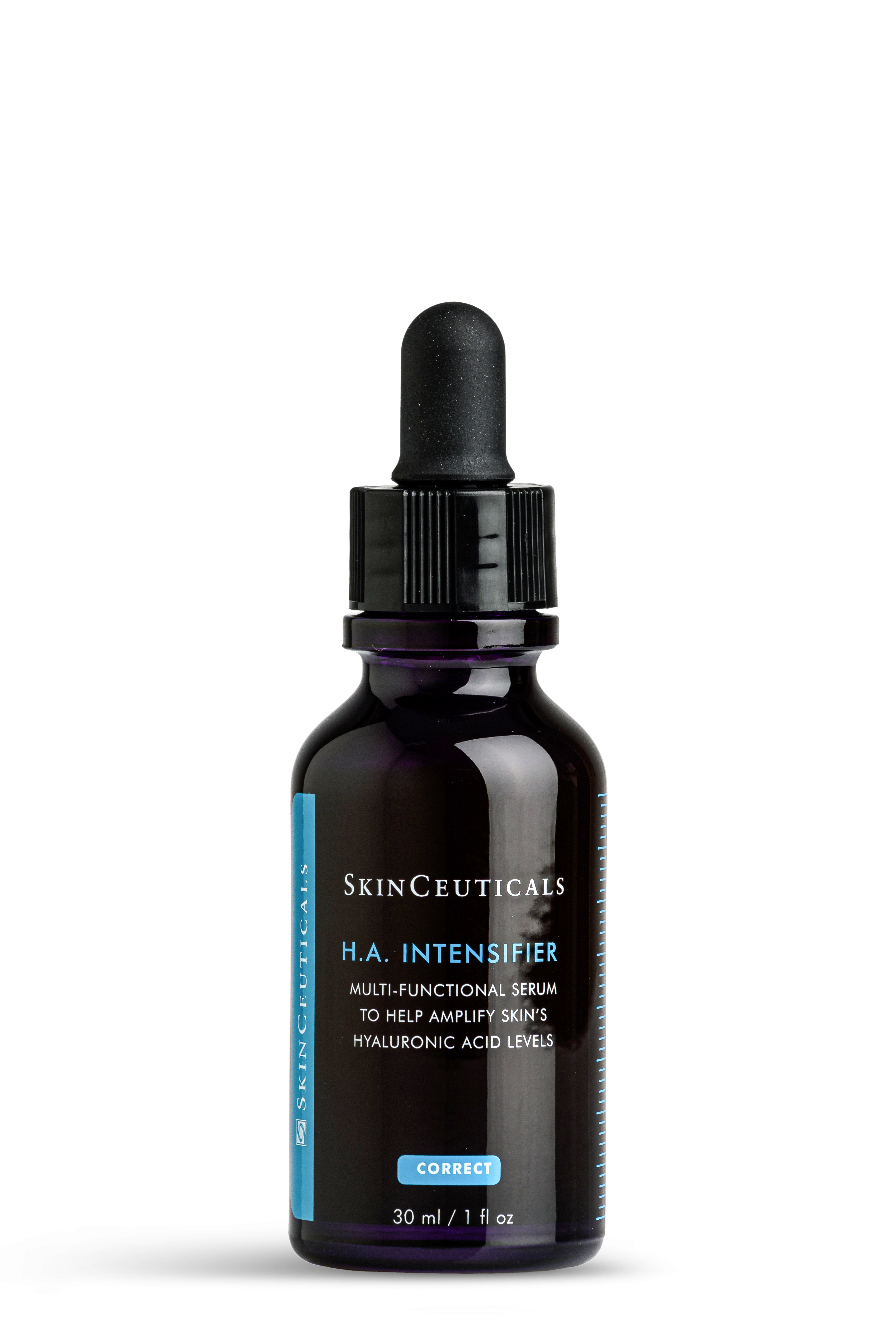 Hyaluronic Acid Intensifier (H.A.) 30ml
Earn 525 points with the purchase
H.A. Intensifier is a multi-beneficial corrective serum proven to amplify skin's hyaluronic acid levels. This unique formulation contains a high concentration of pure hyaluronic acid, proxylane™, and botanical extracts of licorice root and purple rice to support skin's hyaluronic acid levels and deliver surface hydration, helping improve the visible appearance of firmness, smoothness, and facial plumpness.
Reduces the look of crow's feet
Delivers long lasting hydration to visibly improve skin's texture
Unique serum-gel texture format creates a smooth canvas on skin
Product details
Key ingredients: 10% Proxylane™, 2.0% Licorice Root Extract (dipotassium glycyrrhizate) + 0.2% Purple Rice Extract, 1.3% Hyaluronic Acid
How to use: Once or twice daily, apply 4-6 drops to the palm of the hand and dab onto forehead, cheeks, chin, and neck. Blend the product into skin. If using in the morning, apply after a SkinCeuticals vitamin C antioxidant serum and before a SkinCeuticals sunscreen.
AVAILABLE VIRTUAL SKIN CONSULTATIONS
Cookies